Meet BLAck pARty, an Arkansas-bred singer making his DopeHouse debut with his new album, Endless Summer, which serves as the first official release through Donald Glover's Wolf+Rothstein imprint via RCA Records.
Part of Glover's Royalty collective–the creative team behind some of his albums and projects, including Atlanta–BLAck pARty has also worked on music for shows like Dear White People and Insecure. And today, he's back with a proper follow-up to 2016's Mango, which was recorded in two creative spaces: his parent's house and Gambino's home studio.
"I always approach every project with a general list of goals," pARty told Complex. "For this project, I wanted to really create vibes and grooves, kind of like a lot of the '70s records. While working on the project I listened to a lot of records from the late '70s, a lot of Fela Kuti, a lot of different vibes and a lot of percussion-heavy stuff. What I geared towards with this project was to make a project that felt complete. Everybody has their top three records that they could listen to front to back, no skipping. And that was my purpose, to make a project that you could listen to, back to front, front to back, and you would not have to skip a song."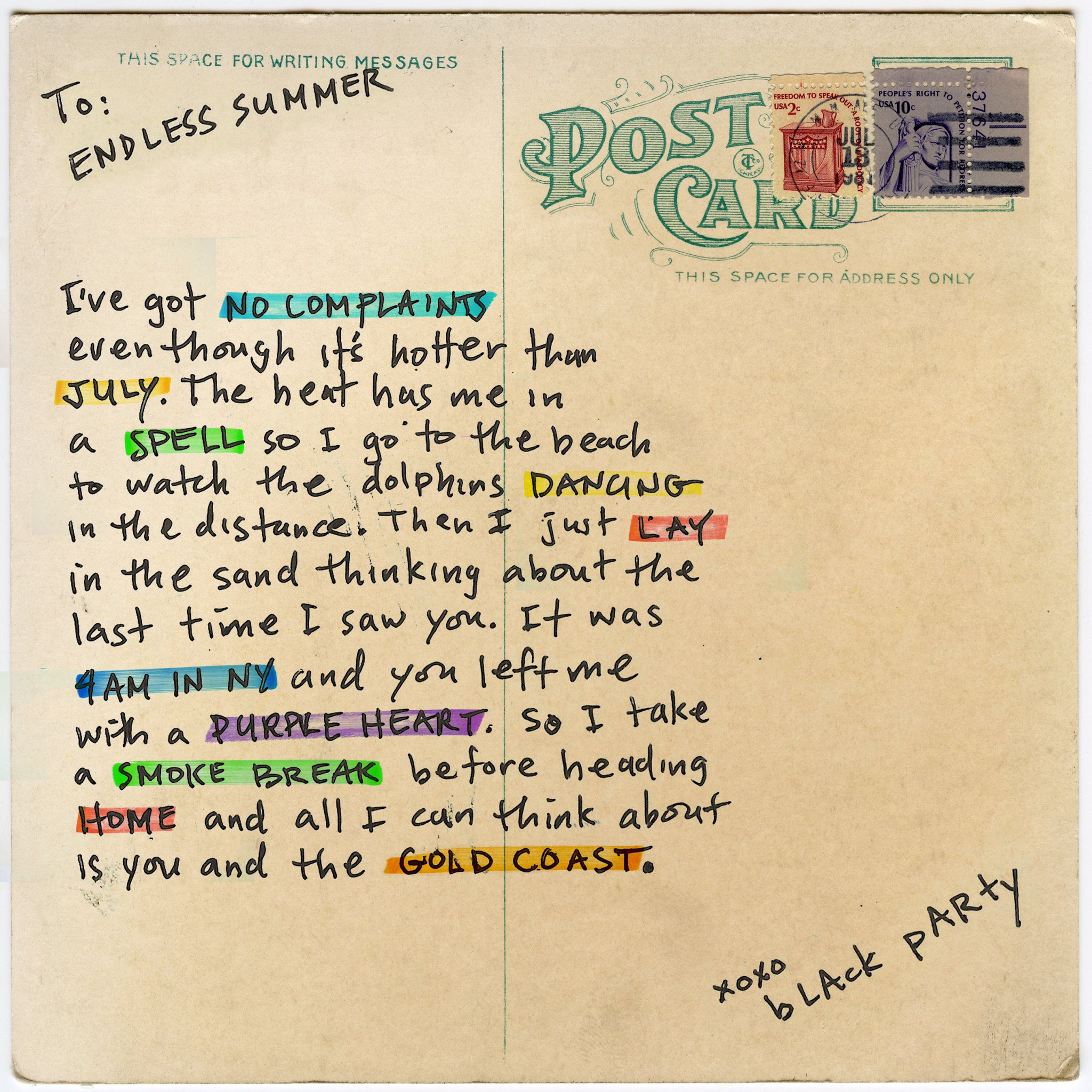 A 10-track effort, Endless Summer can be heard below. Press play and be sure to add the project on your preferred streaming platform.