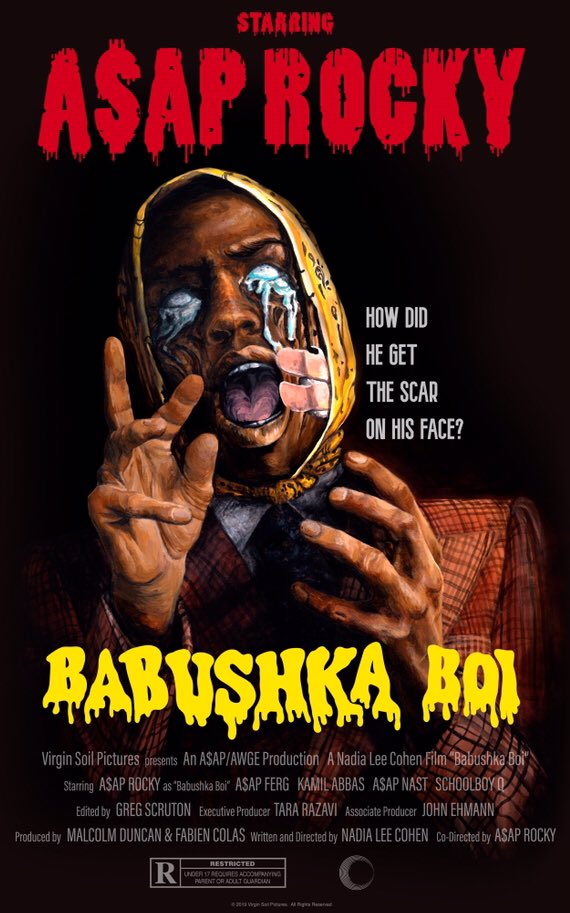 To say A$AP Rocky has had an eventful few months would be a gross understatement as the Harlem rapper was just released from a Sweden jail earlier this month after being held on (bogus) assault charges.
Now a free man, Rocky wastes no time getting back to the music – and getting back at the police, apparently. In his new video for "Babushka Boi," a song he debuted during the Injured Generation Tour, Rocky and his crew (played by A$AP Ferg, ScHoolboy Q, A$AP Nast and Kamil Abbas) are seen pulling off Dick Tracy-esque capers as the cops (represented by pigs, of course) are in hot pursuit. Things take a fatal turn, though, as the officers pigs are finally gunned down, execution style. And if that wasn't enough, they're then turned into sausage links and served to other officers.
Check out the Nadia Lee Cohen-directed clip below. And let's just say, Rocky will definitely be hearing from officials in the near future.