It's been three long years since Danny Brown dropped an album (2016's Atrocity Exhibition), but the Detroit rapper is officially back in action with his fifth studio release, uknowhatimsayin¿.
Executive produced by Q-Tip, Danny ditched the crazy concepts and decided to take it back to the basics after about with writer's block.
"If I didn't get help, with somebody to find a direction, I didn't know what the fuck to do at that time," Brown says. "I knew I couldn't make an album like [Atrocity Exhibition] again. This is the easiest one because you got someone like Q-Tip you can put your trust into."
"I feel like it's a whole new start again. I just feel like I came full circle," he continued. "Going back to the beginning, going back to the basics. Dope beats, dope rhymes, not thinking too hard about nothing – just whatever's dope is dope. It ain't about no crazy concept."
Locked in at 11 tracks, including the previously-released "Dirty Laundry," "Best Life" and "3 Tearz," the album comes equipped with contributions from Q-Tip (who produced three songs), Run the Jewels, Flying Lotus, Thundercat, Blood Orange, Paul White, JPEGMAFIA, and a few others.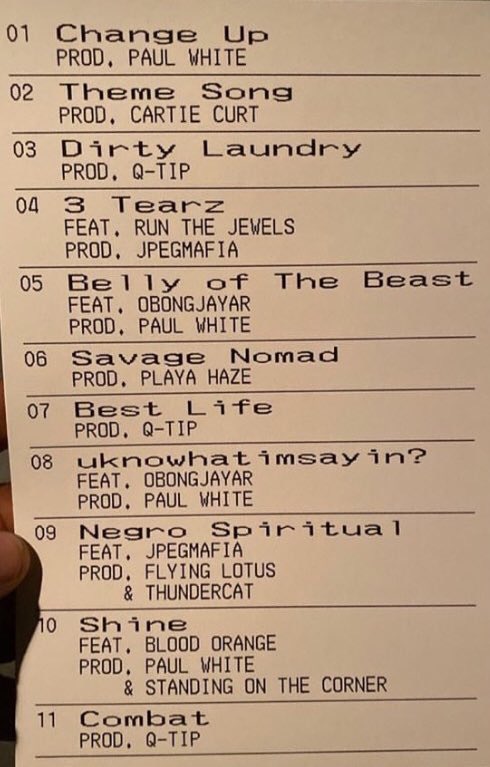 Press play below and add it wherever you consume music.