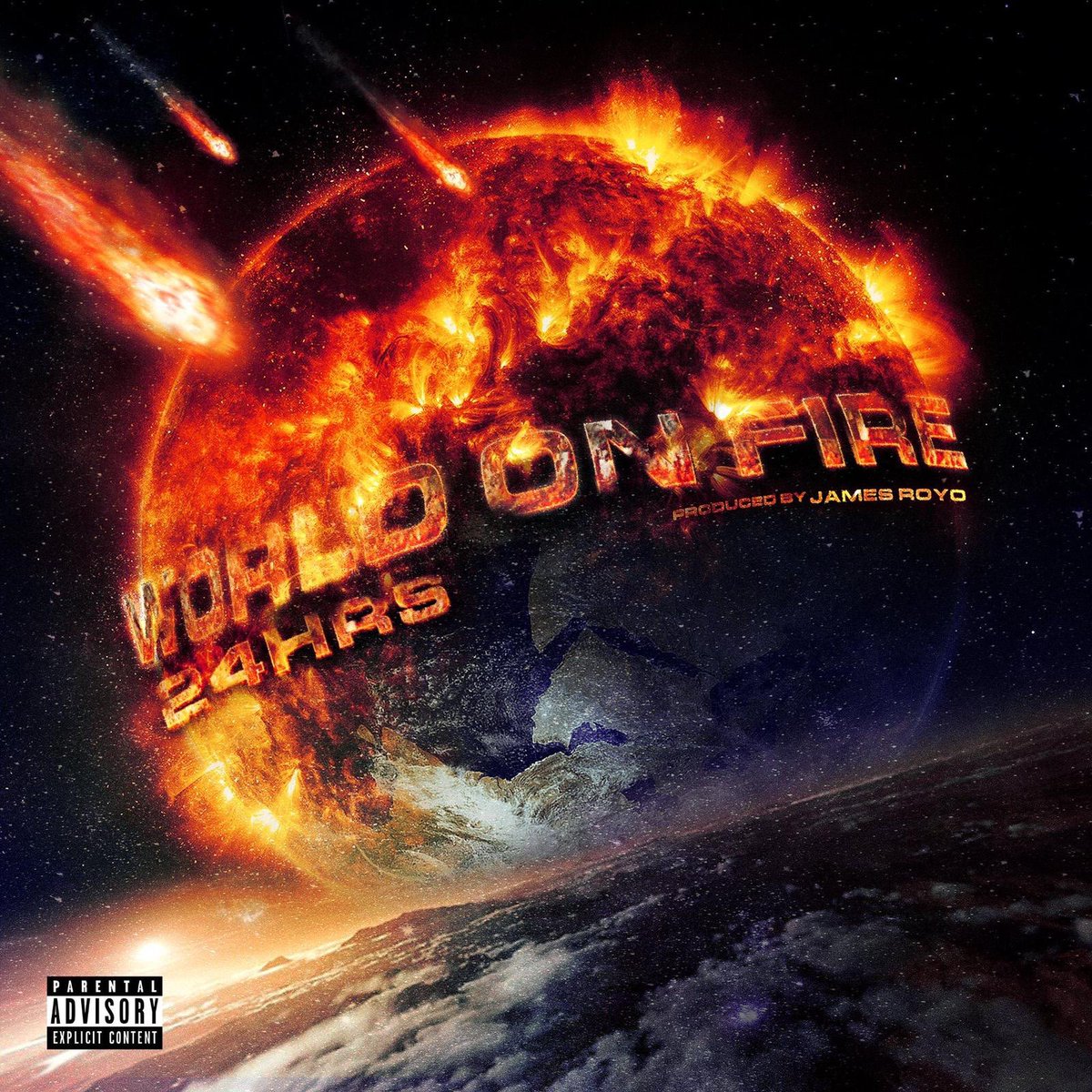 Although he hasn't been as active compared to the last two years, 24hrs still managed to sneak out his Valentino Twenty project in February. And today, the Oakland-bred, Atlanta-based is right back at it with World On Fire.
Equipped with 11 tracks, produced entirely by James Royo, the album comes equipped with features from DMX, Wiz Khalifa, MadeinTYO, and more.
"'World On Fire' is like its own world and its own vibe," 24 says. "My day one fans are going to really connect with this project. DMX even hopped on this sh*t. I'd say it's my best work so far."
"Highway to Hell"
"Different Frequency"
"10 O'Clock"
"Stranger in the Mirror"
"Pick It Up" f. MadeinTYO
"Nudies"
"Flick"
"Moonlight" f. Salma Slims
"You Know" f. Dwn2earth
"Leave Me Alone" f. DMX
"911" f. Wiz Khalifa
Press play and be sure to add it where you consume music.