When it comes to Hip Hop history, 1994 is considered among the best when were talking about specific years. You've got 1988, 1994, 1996, and so on.
In an effort to help celebrate the 25th anniversary of '94, 38 Spesh has put together a special tribute compilation–calling up his fellow emcees to help rock reimagined beats of past classics from the year.
The rollout for the album started with Conway and Benny the Butcher joining Spesh over a quality flip of a Scarface classic. And now, the rest of the group has joined the party. On top of the Griselda duo, there's also contributions from Fred the Godson, Che Noir, Eto, Elcamino, Grafh, Cory Gunz, Planet Asia, Flashius Clayton, and others–who all take part in paying homage to classics like to reimagine tracks like Nas' "NY State of Mind," Gang Starr's "Mass Appeal," Method Man's "Bring the Pain," Masta Ace's "Born To Roll," and more.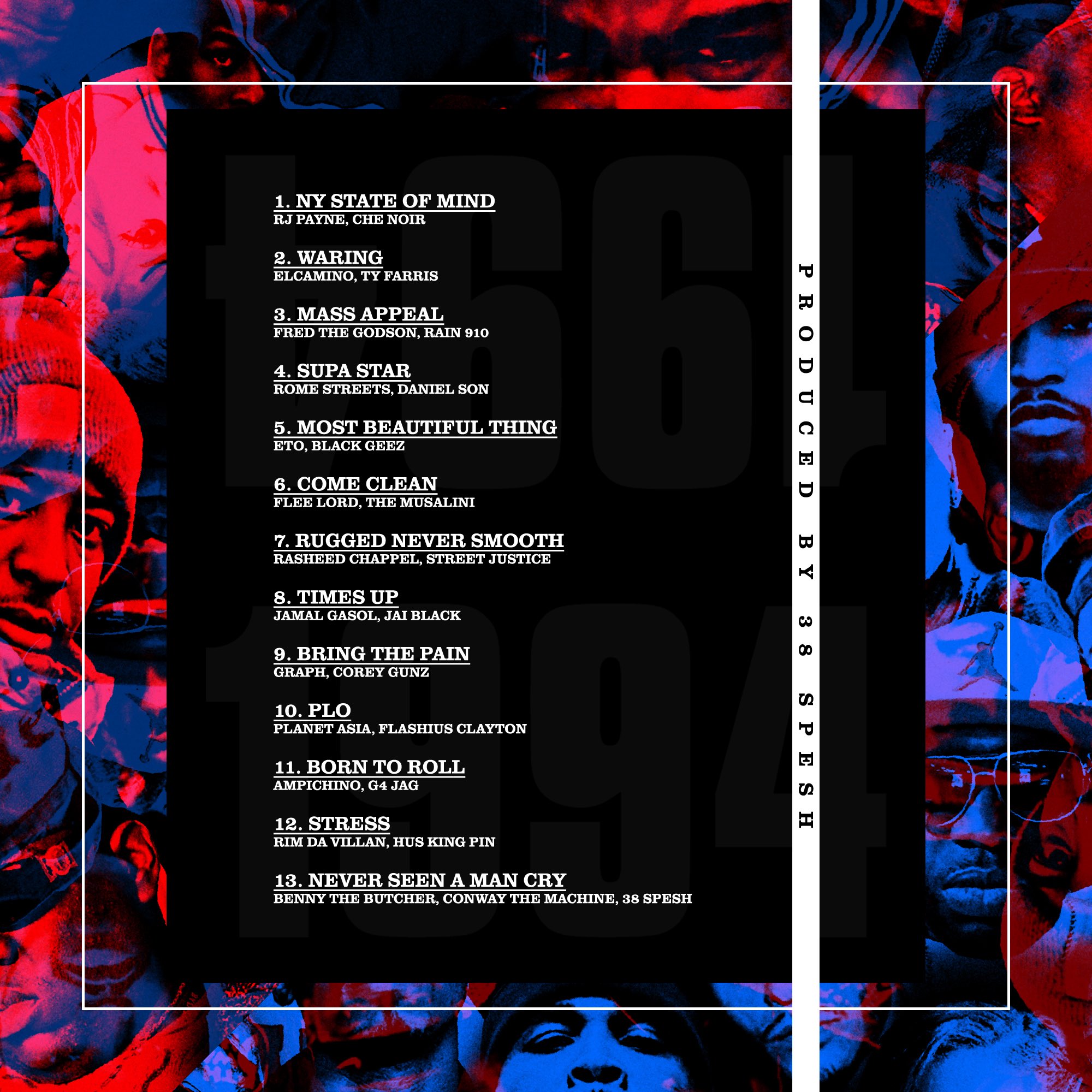 Press play below and be sure to add 1994 wherever you consume music.