It's been a long time coming for Rockie Fresh and his debut album. Following years of mixtapes, EPs, collaborations and a stint with Rick Ross' MMG, Rockie finally makes his official entrance with Destination.
Locked in at 12 tracks, the album comes equipped with features from Casey Veggies, 24hrs, Chris Brown ("Must Be"), Arin Ray (x2), and Tory Lanez.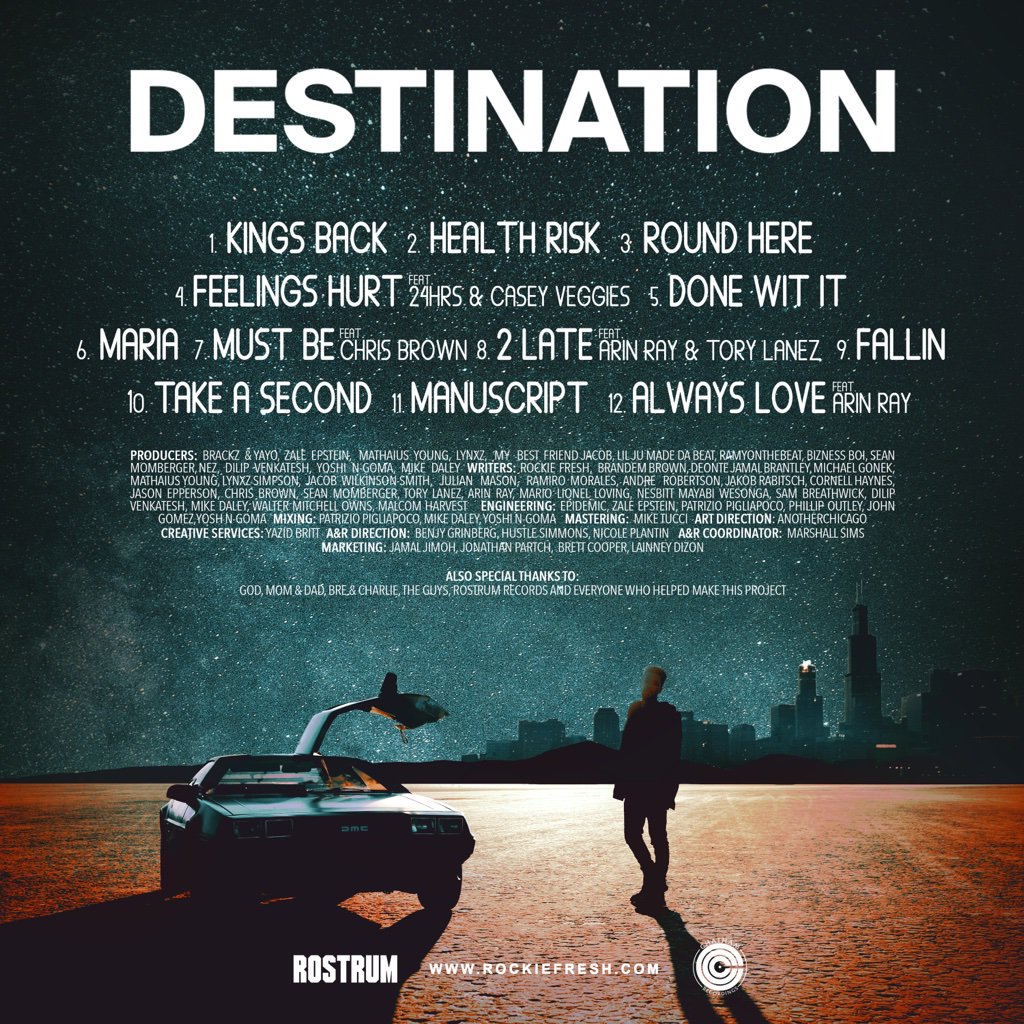 Press play below and be sure to add Rockie Fresh's Destination album on your preferred streaming platform.