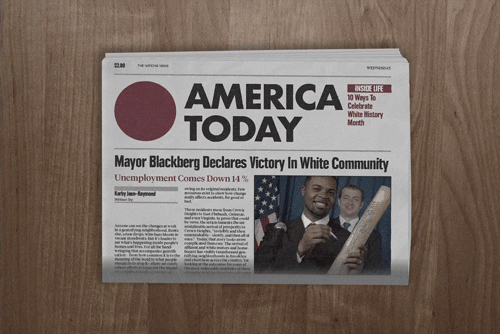 Although it wasn't praised as much as some, Wale's Wow… That's Crazy was still one of last year's best overall albums. And today, the D.C. native is revisiting the project with a powerful video for the intro, "Sue Me."
Flipping the script on society as we know it, the Kirby Jean-Raymond-directed visual paints a world where the people of color he speaks so strongly of on "Sue Me" are the dominant force. Now the new minority in the world, the video follows a white gentleman–played by Oscar nominee Lucas Hedges (Manchester By The Sea) through his day as he experiences many of the things people of color do on a daily basis today.
"What if you could walk through a day in the life of an average African American young man?" Wale asks. "What would you see? What would you hear? What would you face? We wanted to redefine the whole narrative and allow everybody to step into these shoes. I've never been more proud of a video than what we did here. Kerby really brought this vision to life, and Reebok helped make it a reality. I hope it makes you think a little. While you're thinking, stay safe and stay home!"
Press play on the powerful video below.