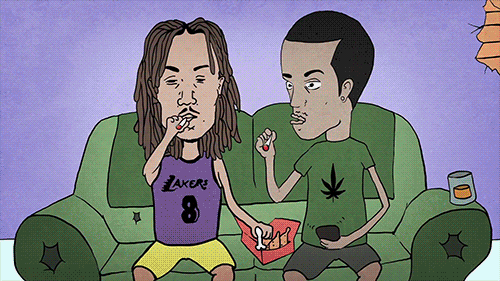 This will be one of the best videos you'll see today.
Already on the DopeHouse's shortlist of favorite projects of 2020, Buddy and OverDoz. member Kent Jamz revisit their Jank Tape Vol. 1 project with an entertaining visual for "Bad Boys." Directed by Edgar Esteves, the video is a parody of a multitude of dynamic duos: Vincent Vega and Jules Winnfield (of Pulp Fiction), Brennan Huff and Dale Doback (of Step Brothers), Smokey and Craig (of Friday), Beavis and Butthead (of… uh… Beavis & Butthead), and many more.
Nah, I laughed out loud at this one.