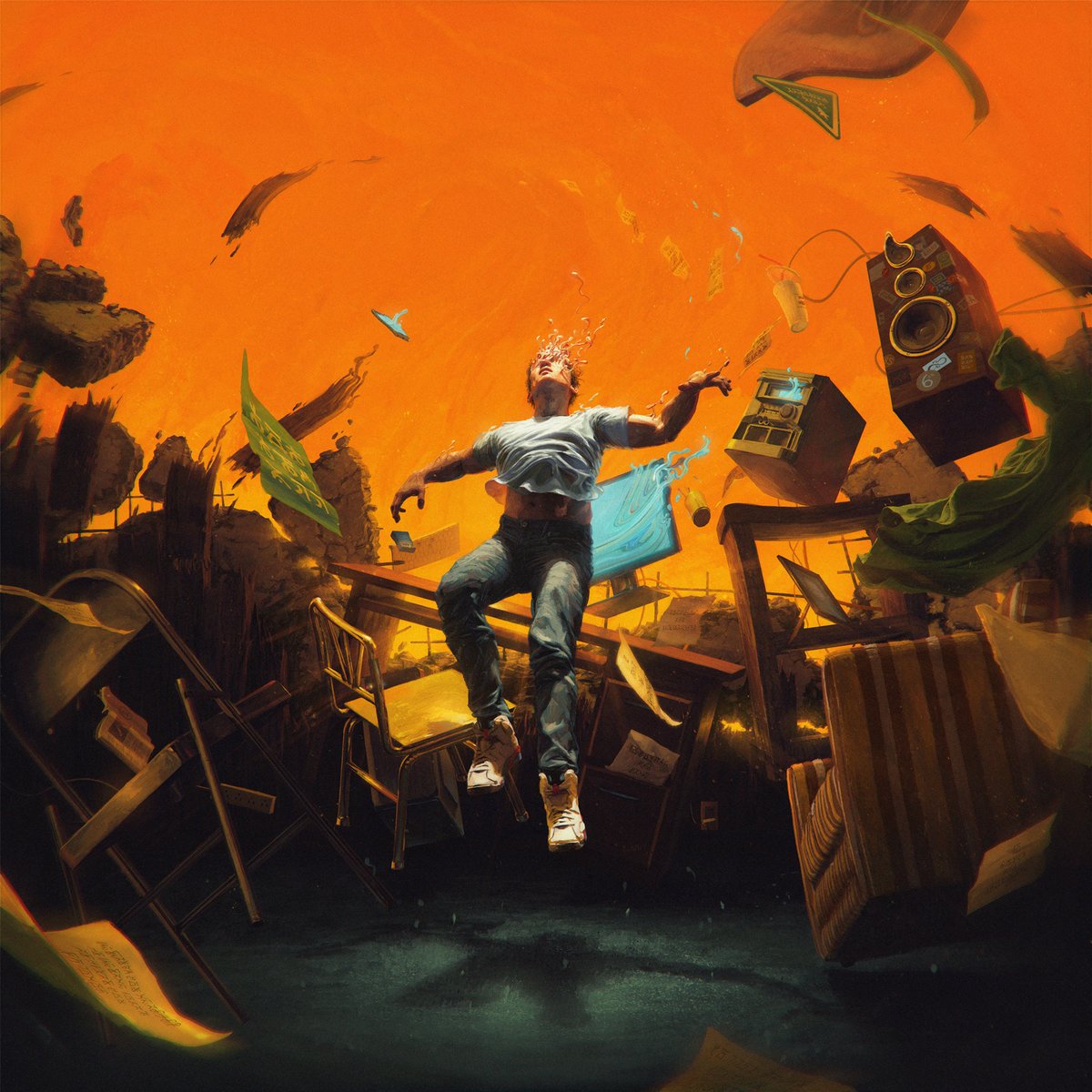 It's been a minute since we've heard from Logic. And after next week, it looks like it will be the last time as the Maryland rapper has announced his final album, No Pressure, will be released next Friday, July 24th.
"Officially announcing my retirement with the release of 'No Pressure," Logic reveals about his sixth album, which is executive produced by No I.D. "It's been a great decade. Now it's time to be a great father."
Other than a nod to his debut album, 2016's Under Pressure, we're left in the dark about the sound of the album. We have been granted a look at the artwork, though. And, once again, Sam Spratt put his whole foot in it.