Meet Trey Graves, a singer, rapper, producer and multi-instrumentalist from Memphis, who's making his DopeHouse debut with a new EP.
Getting an early start playing drums in church at the age of three, Graves went on to pick up various instruments, before joining his father's band Will Graves & Soul and performing throughout his hometown. Through the years, he's developed a unique vintage yet contemporary sound that fuses old school R&B/soul, Gospel, Rock, Southern Trap, and Jazz.
Inspired by his long time girlfriend (who is also featured on the project), Graves' Fern EP embraces the long distance relationship with a psychedelic boom bap landscape that's sure to raise the bar for Valentine's Day gifts.
Seriously, fellas… what do you think would impress your girl more? A grocery store bouquet or a fully-produced music project that was put together with the help of the good folks at The Cafeteria Line, a collective out of Los Angeles that was started by TiRon & Ayomari?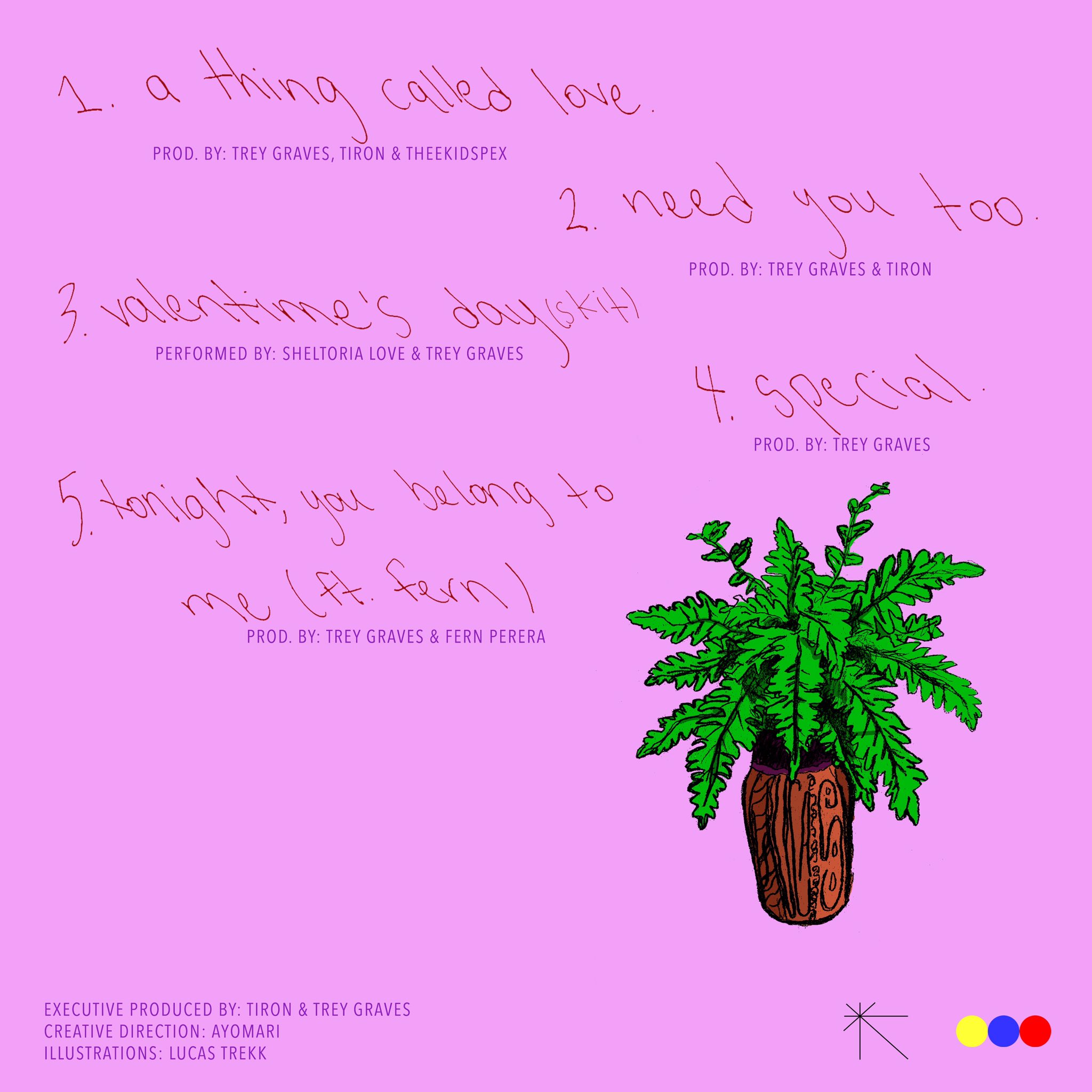 Anyways, press play and vibe out below.