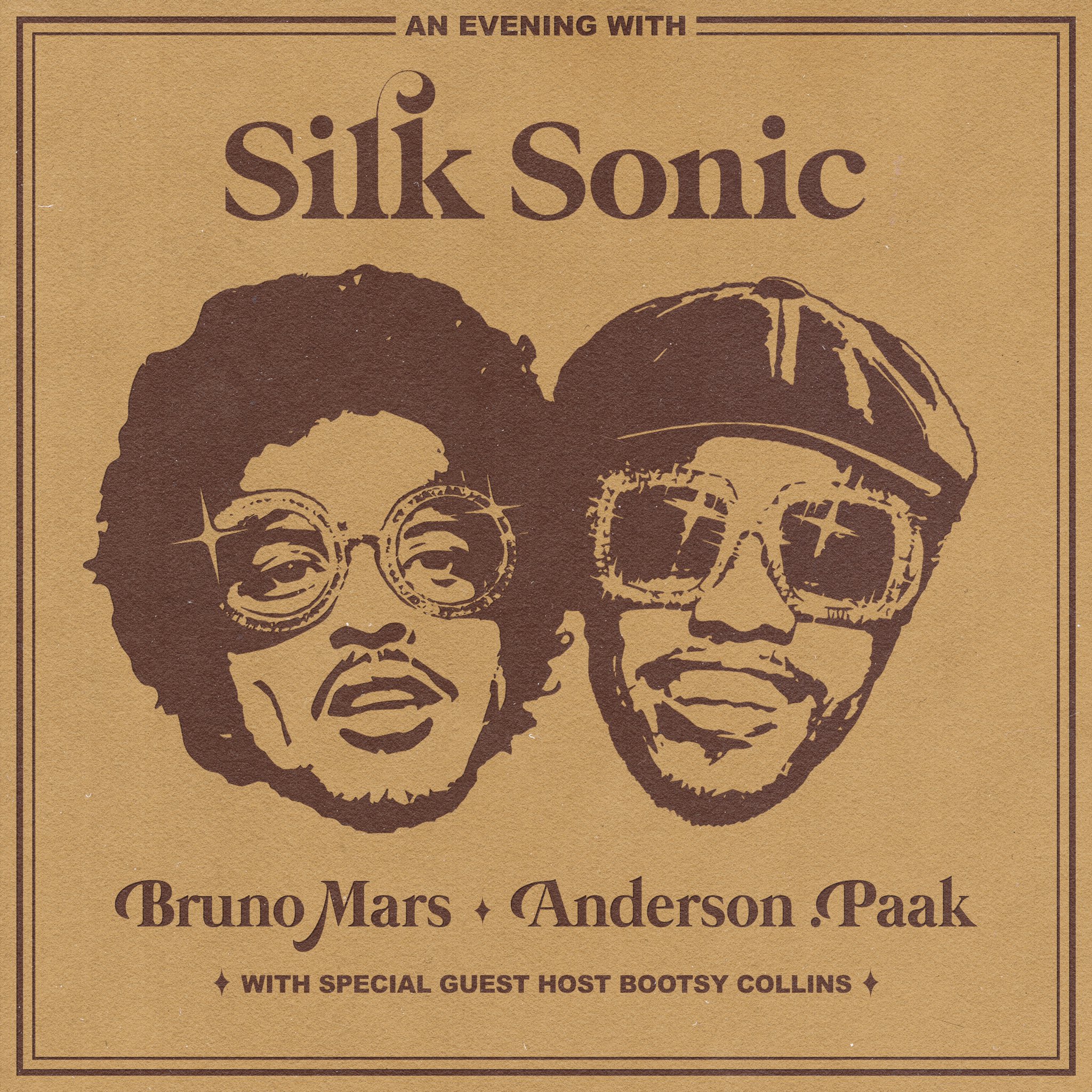 Well, well, well… what do we have here?!
In the midst of a rather quiet New Music Friday Thursday night, Anderson .Paak and Bruno Mars announced they are releasing an album together – with help from Bootsy Collins (!!) – under the name Silk Sonic.
"We locked in and made an album. The band's called Silk Sonic. First song drops next Friday," Bruno tweeted, while .Paak added, "We made an album!! Ya'll get the first song next Friday. Rocket emojis and all that!"
The Silk Sonic album with be Bruno's first since 2016's 24k Magic and .Paak's first since 2019's Ventura. The two also toured together in 2017.