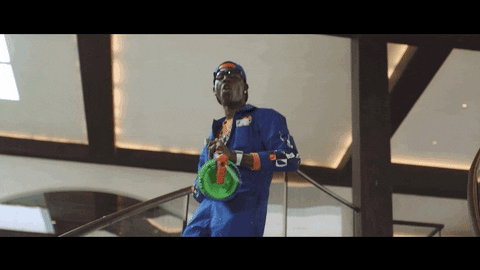 Young Dolph and Key Glock are in a celebratory mood.
The pair's latest album, Dum and Dummer 2 debuted at No. 8 on the Billboard 200 in its first week, notching close to 36,000 sales. So, to celebrate the success, Dolph and Glock have released a visual for "RAIN RAIN."
Directed by Dolph himself, the video depicts how the two rappers spend their ideal rainy days: Dolph at his home (which has its own bowling alley), and Key Glock at the club. I'm… gonna go with Dolph on this one. Because, you know, I'm old and all.