It's been well over a year since Wiki dropped his OOFIE album, but the former Rat King emcee is back in action with his latest release, a collaborative effort with Antwerp-based producer NAH, Telephonebooth.
A year in the making, the album is a candid and raw 14-track offering, with a lone guest appearance from foghornleghornn, that finds both artists reaching new grounds with a unique addition to their catalogs.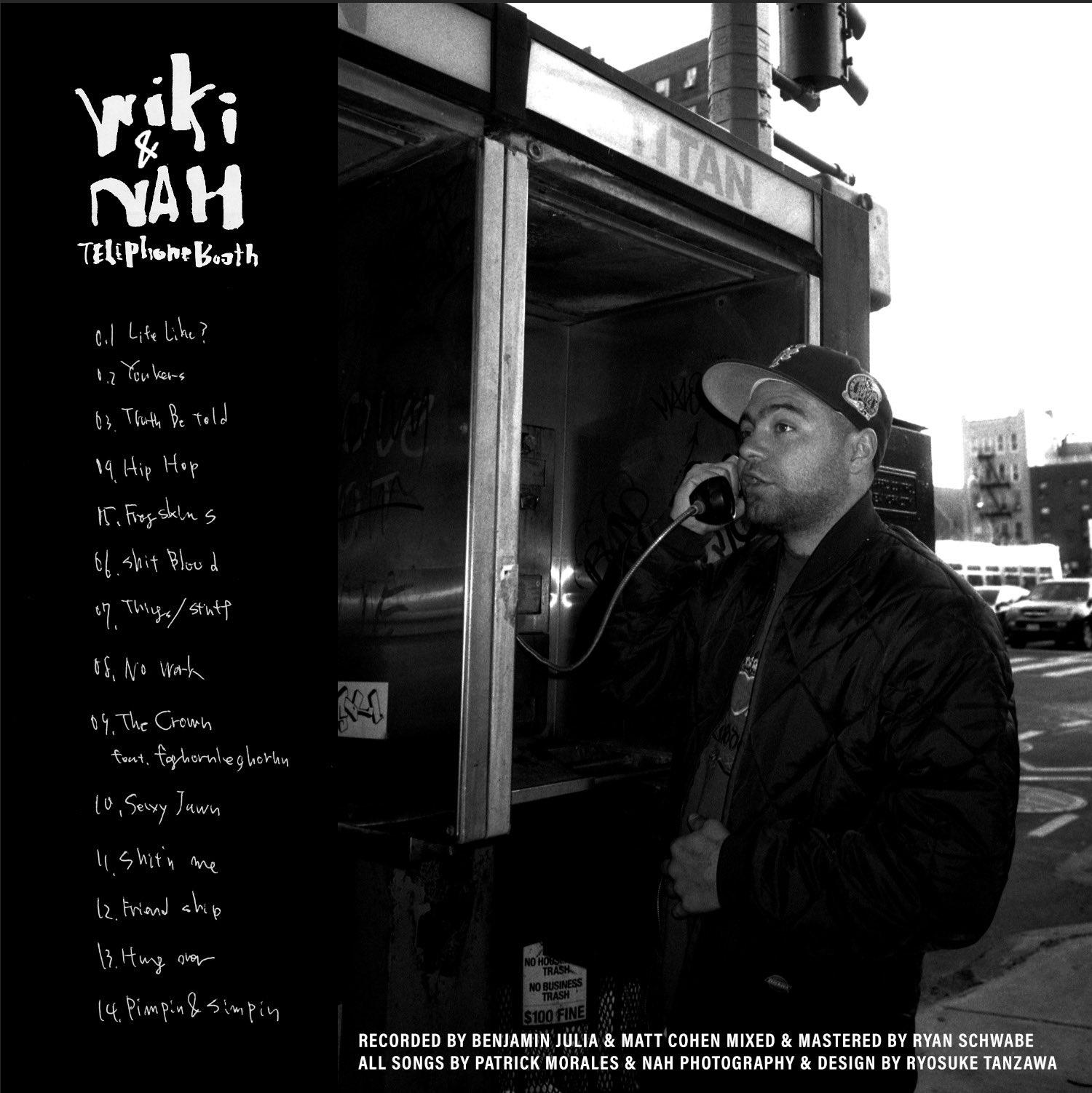 Press play below and be sure to grab Telephonebooth on Bandcamp.