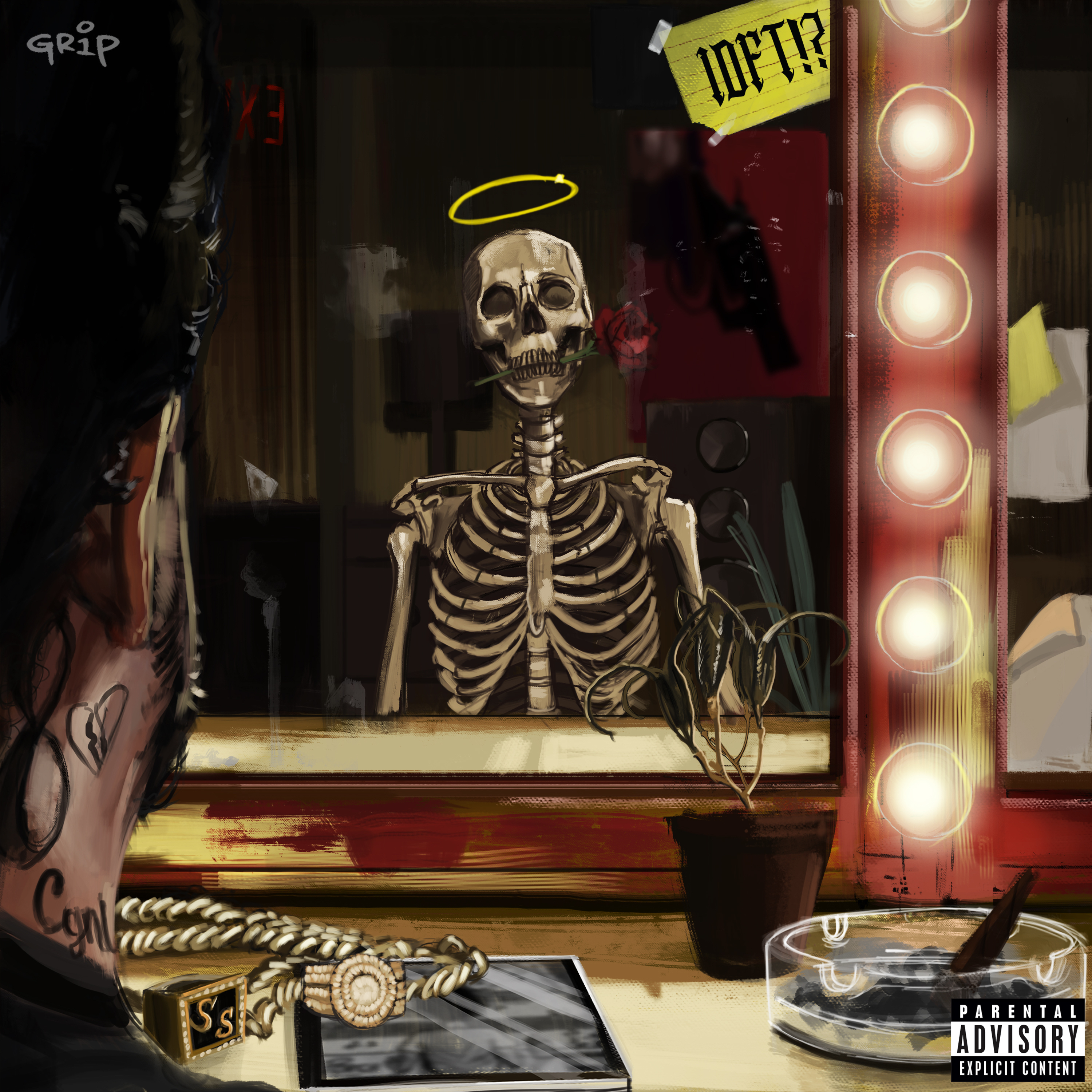 After breaking out in 2017 with his PORCH album, Atlanta's GRIP has kept his… well, grip on the wheel as he's maneuvered through the game with a trio of other quality projects – including 2019's Snubnose and last year's double-up of HALO and PROBOSCIDEA.
Now, fresh off a deal with Eminem and Shady Records, GRIP is wasting no time and has released his major label debut, I Died For This!?.
"The album is called I Died For This!? It's IDFT!? with an exclamation point and a question mark. It has a few meanings," GRIP told Complex during a recent sit-down. "Starting out in this shit, you work hard and this is what you always wanted. Then you get to a point like right now when you're like, 'Damn, I did all this, but I sacrificed so much.' I lost a lot, and I'm not the same person that I was when I started pursuing this. It's got me thinking: was it worth it?"
"You have the macho aspect—I died for this, I went hard for this shit," he continued. "But then you have the other aspect, where it's like, I died for this? I missed out on certain shit in my kids' lives. I fucked up relationships. I get to this point and I'm just like, I gave up a lot for this, but this is what I wanted.
"So the whole album is about duality. It's a conceptual project. The exclamations and the question marks are behind certain song titles. People will understand why once they hear it. It plays out like a play, and I think it's my best work so far. I leaned on influences outside of rap a lot, heavy. I don't really like to listen to rap when I'm creating an album. So I leaned on some influences like Sgt. Pepper's and Pet Sounds. I wanted it to sound different from Snubnose."
A 17-track release, the album comes equipped with features from Eminem, Royce 5'9, WARA ("Gutter"), Big Rube, Kenny Mason, and a few others. Press play below and be sure to add I Died For This!? on your preferred streaming platform.