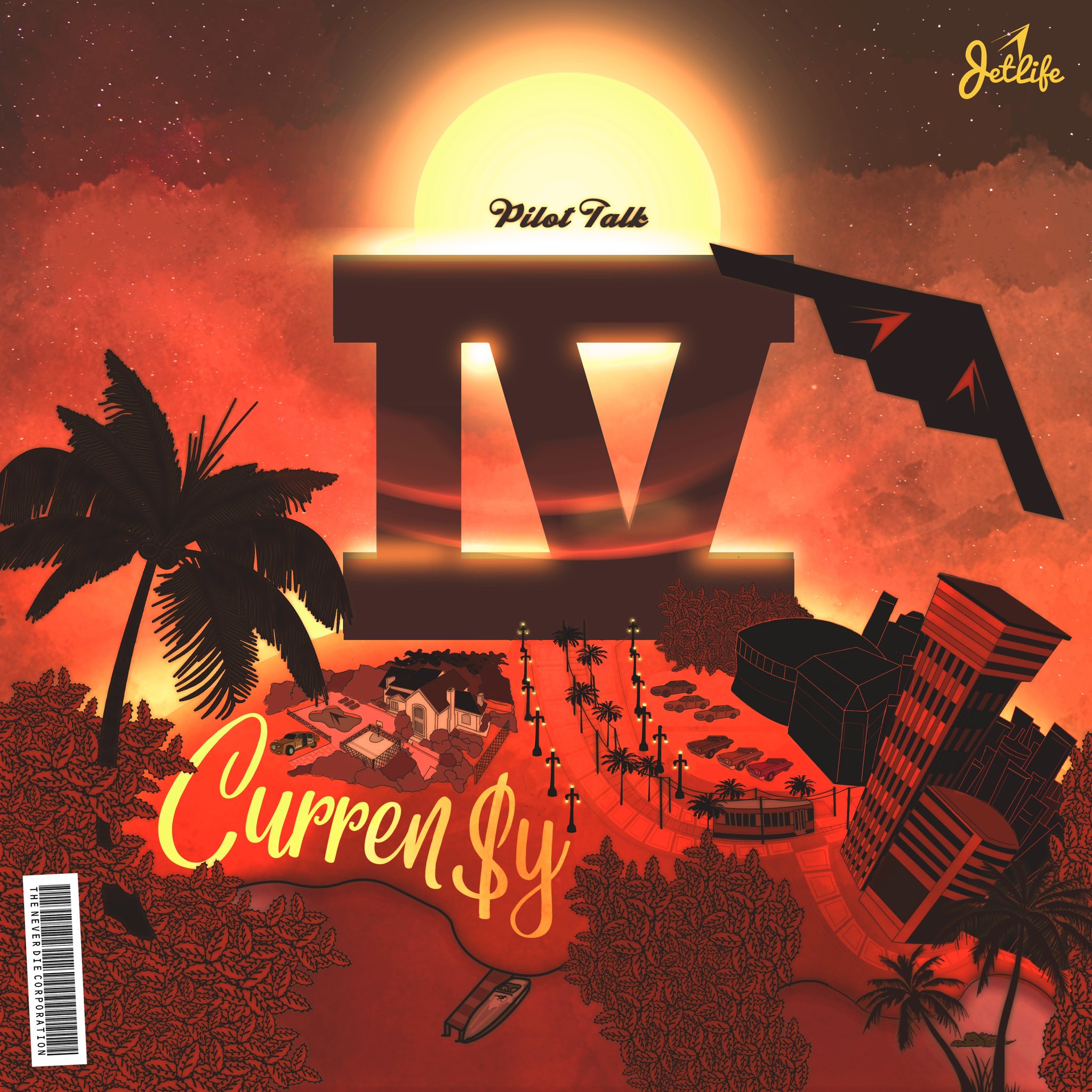 Back in August, Curren$y surprised his fans by announcing not one, not two or three, but seven new projects he'd be releasing in the near future. Since then, he's come through with packs of audio dope with Trauma Tone (Highest In Charge), Kino Beats (Matching Rolexes), Smitty Beatz and 808 Ray (Stoned On Ocean), and Harry Fraud (Regatta). Oh, and did we mention he's also working on an album with Jermaine Dupri?! Yeah, Spitta is on one helluva run – again.
With a few more projects left on the list, Spitta keeps things rolling with a special reunion with Ski Beatz as the two finally get back to their Pilot Talk series with the release of a fourth installment.
Arriving six years after Pilot Talk 3 – which, if you remember, was released through a series of USB bundle packs ranging from $100 to $2,500 (yes, this writer copped)– PT4 comes equipped with 10 tracks and a lone feature from fellow NOLA legend, Jay Electronica.
J A Y E L E C T R O N I C A lost his mind … glad we're buddies man…dude is out of control with rap …thanks for the verse man… you are a source of motivation for me man…I'll carry this inspiration into 2022 and bring [email protected] the studio errrday let's fuckin go.. #pilottalk4

— Spitta (@CurrenSy_Spitta) December 24, 2021
Light up, press play and add Pilot Talk 4 wherever you get music.