The trilogy is complete.
After returning with their Before Sh*t Got Weird album earlier this month, The Cool Kids have now completed the three album package with the release of dual solo projects from Sir Michael Rocks (Baby Oil Staircase) and Chuck Inglish (Chillout).
"Run EPISODE 1 back one time then follow it up with EPISODES 2 & 3," the duo said while announcing the drop. "Like a personal playlist created by the coolest kids on the block just for you on this beautiful Monday."
While Sir Michael Rocks is keeping the features a secret for Baby Oil Staircase (heads up: Boldy James is on "Real Killaz"), Chuck Inglish brought out the rolodex for Chillout as he enlisted Arin Ray, JMSN, Ye Ali, C.S. Armstrong, Devin Morrison, G Perico, ICECOLDBISHOP, Trinidad James, Jack Davey, Airplane James, and more throughout the project's 13 songs.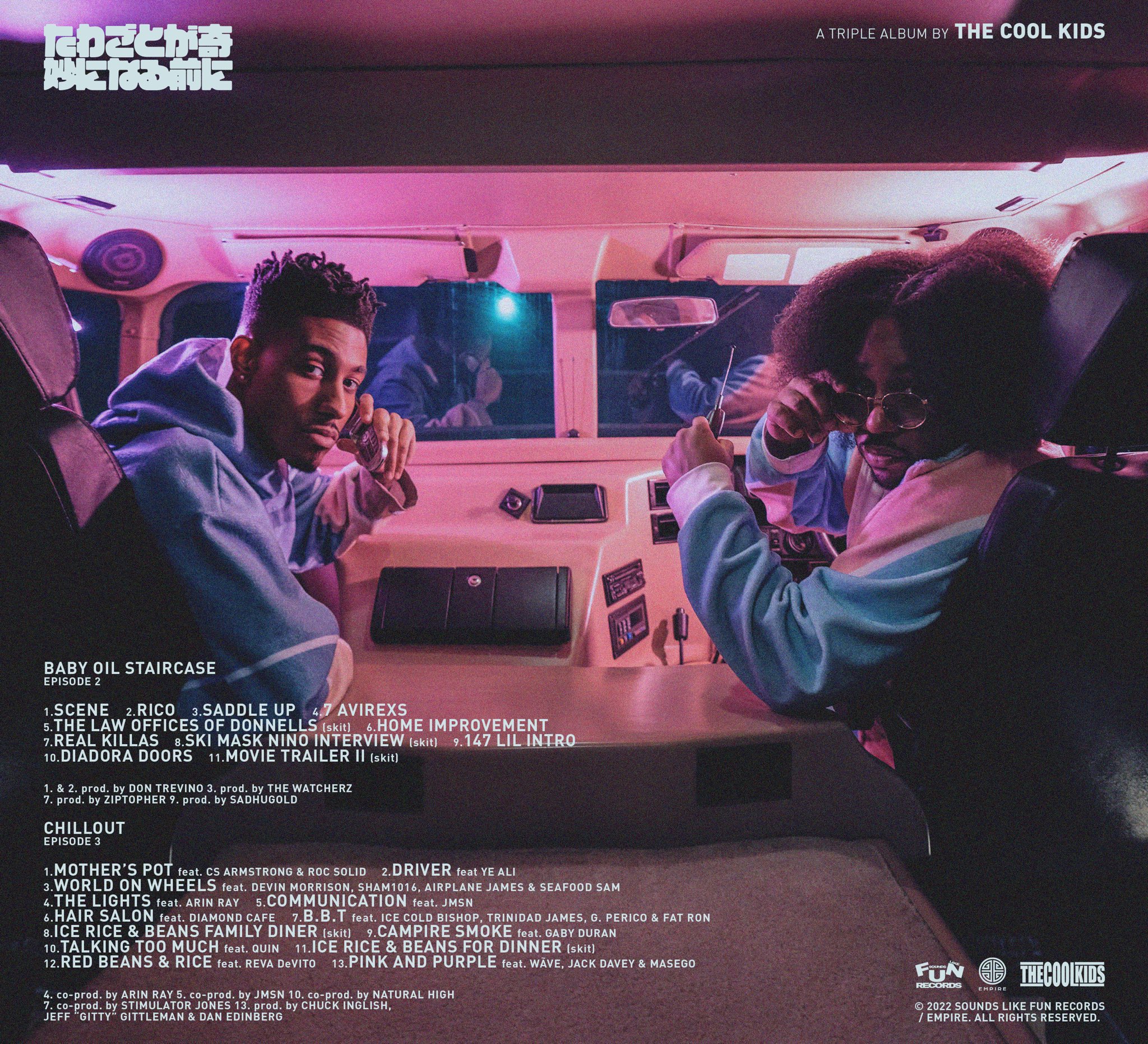 Press play below and be sure to add the triple album wherever you get music.