Vince Staples is heart-broken.
When he released his self-titled 2021 album, the product of Long Beach, CA frequently mentioned that it would serve as a precursor to his next project. And now, two years later, he comes through on his word and has released his new album, Ramona Park Broke My Heart.
"I am often told the lie that life is what you make it," Vince says. "For over a decade, most of my work has been an anthology of what I believed to be home. Now, I've realized that it reaches beyond location. I have been exploring the utility of home. Security. Comfort. Meaning. The Answer. The excuse. To outgrow is to love blindly no longer. Ramona Park Broke My Heart is a story of that growth."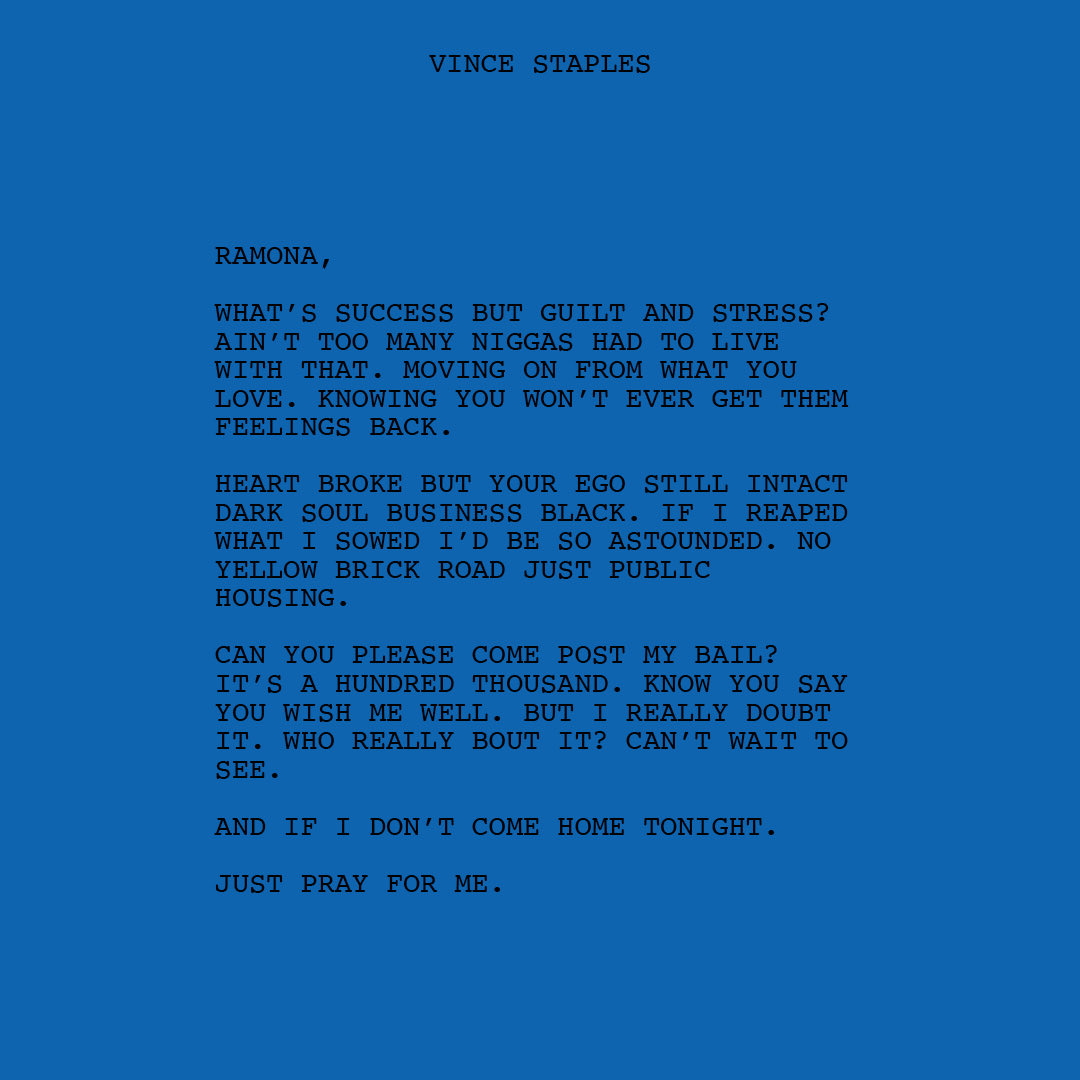 Led by the Mustard-laced "MAGIC" and "Rose Street," the album extends 16 tracks with features from Lil Baby ("East Point Prayer" and Ty Dolla $ign ("Lemonade").
Press play and be sure to add RPBMH wherever you get music.