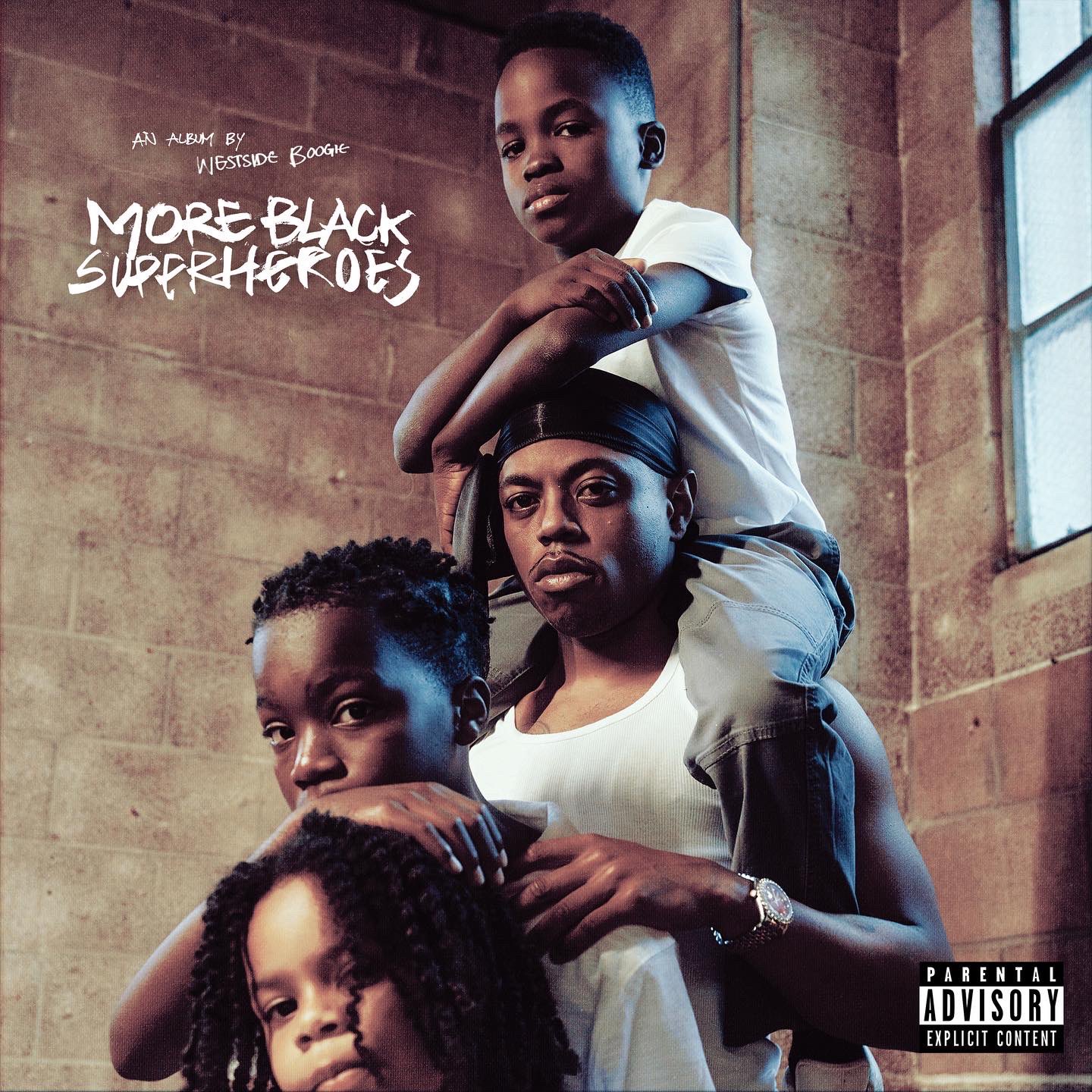 It's been a few years since the Westside Boogie's major label debut album, Everything's for Sale. However, the Shady Records/LVRN emcee has finally returned with his sophomore album, More Black Superheroes.
"This album is about embracing our powers," Boogie says. "This album is for you because you survived all your trials, for the black fathers that go out in the world and feel like they have to hide all our true feelings because it seems weak to express how you're hurt but no that's one of your biggest strengths. For the people that feel boxed by the world and have to hide there many sides. I love you – lets heal together."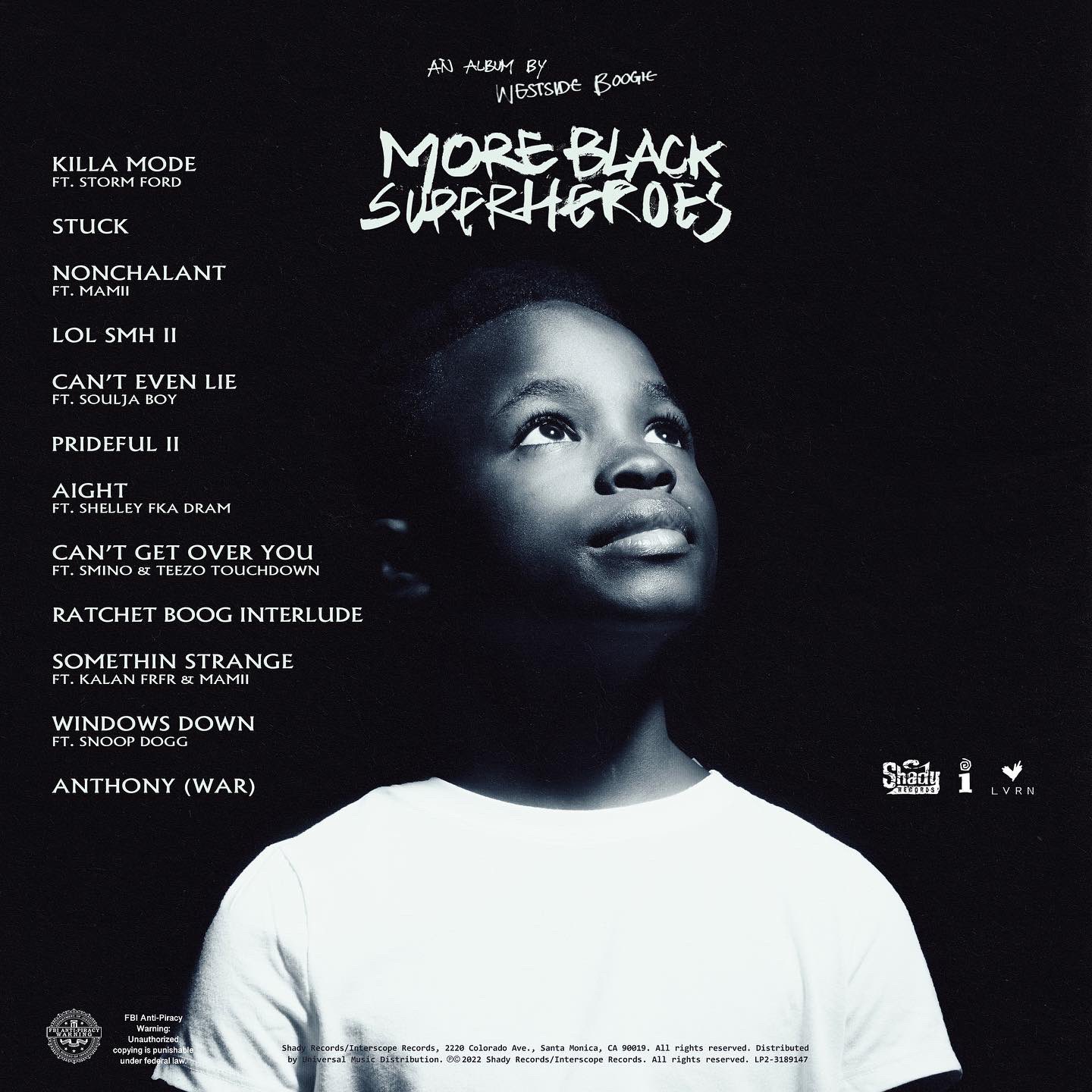 A 12-track drop, the album is led by the single "AIGHT" and "STUCK." The likes of Shelley fka DRAM, Kalan Fr.Fr, Snoop Dogg, Soulja Boy(!), Storm Ford, and others are featured throughout. Press play on it below.