Now if it wasn't for the West Luke Bryan, the rap game wouldn't need a vest around they chest…
It may have taken 17 different albums combined from Kendrick Lamar, 50 Cent, Eminem, Busta Rhymes, Truth Hurts and Game, 16 years since his last album 2001, millions of headphones sold, selling the headphones company to Apple for billions, and one blockbuster film for it to happen, but at long last Dr. Dre released his highly-anticipated third album Compton: A Soundtrack… only for country musician Luke Bryan to snatch the top spot of the Billboard 200.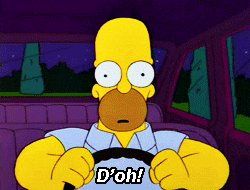 Bryan's Kill the Lights outpaced Dre's Compton in the week ending August 13th, 2015, selling approximately 345,000 equivalent album units. Meanwhile, Dr. Dre took the No. 2 spot by selling approximately 295,000 units. While that may not seem like a lot for Dr. Dre (his 1999 album, 2001, sold roughly 516,000 copies in its first week), also take into consideration that for its first two weeks the album is exclusively on Apple Music and only for purchase through the iTunes Store. Had he had the Spotify, TIDAL, Pandora and the other such streaming services, Dre would have likely moved more units. 2001 also reached as high as No. 2 on the Billboard 200 as well.
Dr. Dre's Compton was streamed over 25 million times in its first week also, second to Drake's If You're Reading This It's Too Late which was streamed 48 million times across a variety of streaming services. Compton is also the third highest-selling rap debut of 2015, behind Drake and Kendrick Lamar, surpassing Meek Mill's Dreams Worth More Than Money.