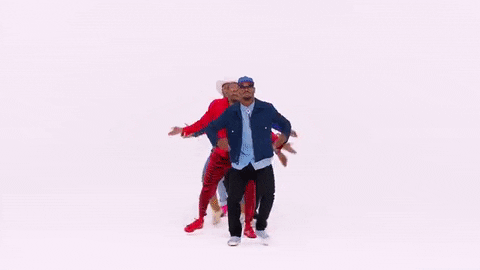 I didn't play last season's incarnation of Madden much (my record was 1-0), in comparison to its predecessors. That was mainly because I knew that the Philadelphia Eagles, my favorite team, were going to stink last season (a 7-9 record and cornerbacks whose blood types were "burnt toast" proved me right) and — more importantly — I had grown tired of rage quits, game glitches from angry players and many, many racist messages I received.
However, watching Von Miller make a total fool of himself in this spot may change my mind.
Spoofing the dance video for Justin Bieber's (cultural appropriation-happy) "Sorry," Von — who was a contestant on the recent season of Dancing With The Stars — remakes the song as "Start Me," in reference to the game's Franchise Mode, while dancing with multiple versions of himself (some just have his head CGI'd onto other peoples' bodies). It's one of the most amusing clips you'll see today.
Madden 17 arrives on August 23rd. Stream the soundtrack here.