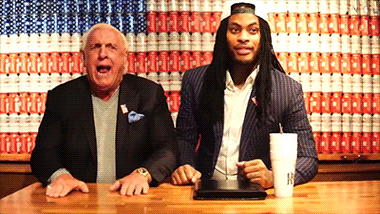 #FlairFlame2016? Count us in!
With one of the most insane Presidential campaigns coming to a head, many Americans are still undecided on who they'd vote for: a giant douche or a turd sandwich.
With many people contemplating even writing in their own presidential nominee ("Deez Nuts" seems to be the general consensus), Waka Flocka — who's flirted with running for POTUS before — has officially launched his campaign… with running mate, WWE Hall Of Famer Ric Flair.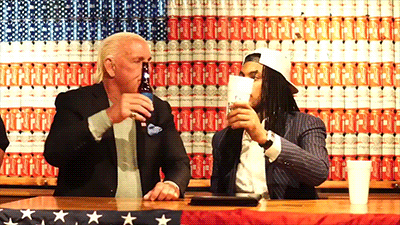 Under the slogan #MakeAmericaWOOOOOagain, they put up a pretty good — ok, it's hilariously nonsensical — platform, with Ric unable to even pronounce Waka's name correctly. At this point, why wouldn't they be voted into office?