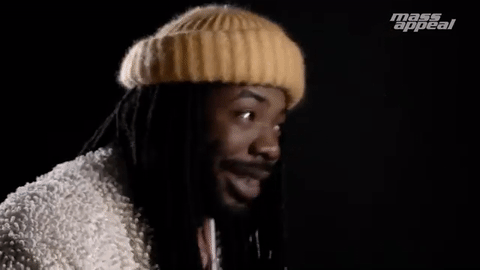 The Big Baby kicks it with himself.
D.R.A.M. was the latest person to sit down with himself in Mass Appeal's "Time Alone" series. Interviewing himself, he hilariously spoke on his holy grail of Pokemon, the odd shapes and sizes of feet, the ramifications of losing gravity, and much more.
Basically, it's when two stoners have a deep conversation about non-sensical topics.
While he unfortunately did not take home a GRAMMY, D.R.A.M. still made the most of his time in Los Angeles. Stopping by the late-night stage of Jimmy Kimmel, the Big Baby — joined by Erykah Badu — would perform their duet "Wifi" as the shows musical guests.
Their performance can be watched here.