All of Marvel's Netflix shows has led to this one.
From its very first, Daredevil to its most recent, Iron Fist, Marvel's shows for the streaming platform have focused around forming a group of "street-level" heroes similar to its flagship film The Avengers. Now, after several teasers and some "leaked" footage, Netflix has rolled out the first official trailer for The defenders.
Putting Daredevil, Iron Fist, Jessica Jones and Luke Cage in the same room will take some explaining (and, probably, watching all four series prior). But after the assumption that the show will arrive August 20th, the official due date was revealed: August 18th.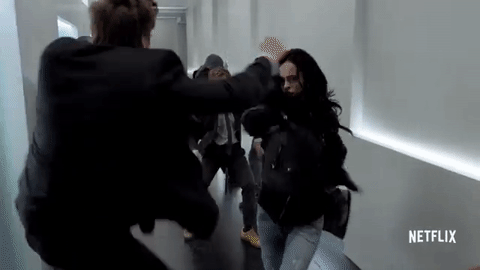 Starring Charlie Cox (Daredevil), Krysten Ritter (Jessica Jones), Mike Colter (Luke Cage) and Finn Jones (Iron Fist), The Defenders will also bring back characters from the previous four shows (Misty Knight, Foggy Nelson, Stick, Colleen Wing, Claire Temple) and introduce Sigourney Weaver as Alexandra, the latest villain.
Watch the action-packed trailer below.
Netflix recently concluded filming the series for another character, The Punisher, as well. That show is also slated to arrive sometime in 2017.