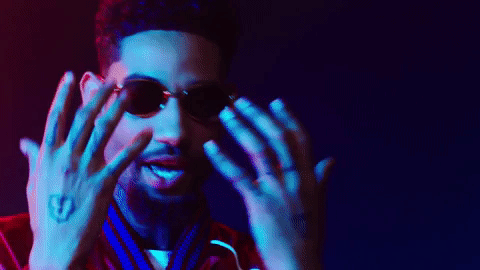 But is it as good as OJ Da Juiceman's?! I shout to the skies.
Nah, but you can't ignore Desiigner's either! The skies shout back.
Yeah, Otis Williams' nigh-legendary freestyle for XXL in 2010 was something, but you'd be remiss to ignore that Sidney Selby's tithing in 2016 actually became a song, "Tiimmy Turner."
Philadelphia native PnB Rock, who has a penchant for sing-songy raps, is the second of the 2017 XXL Freshman to deliver a freestyle, following A-Boogie Wit Da Hoodie. However, he puts the falsetto to the left for some rather deeply personal lyrics, which can be heard below.
Get to know Rakim Allen, down bottom.