Having already reimagined their classic films such as Snow White, The Jungle Book, Sleeping Beauty (as Maleficent) and Beaty And The Beast, Disney will continue their trend of turning one of their beloved animated feature films into a live-action remake.
Already working on The Lion King with Donald Glover as Simba (with James Earl Jones, who portrayed Mufasa in the 1994 original, reprising his role), the House of Mouse recently announced that they will give their 31st animated feature film Aladdin the live-action treatment. Recently coming under fire for claiming to have problems finding the titular character (to wit: it's easier for film studios to find actors and actresses of Middle Eastern descent to portray terrorists and other such villains than it was to find and actor of Middle Eastern descent to play Aladdin?), at the D23 Expo this past Saturday (July 15th) they announced that they found their first three cast members.
Mena Massoud will portray Aladdin, Naomi Scott has been cast as Princess Jasmine, and Will Smith will succeed Robin Williams as one of Disney's most beloved characters, the Genie. Guy Ritchie is set to direct.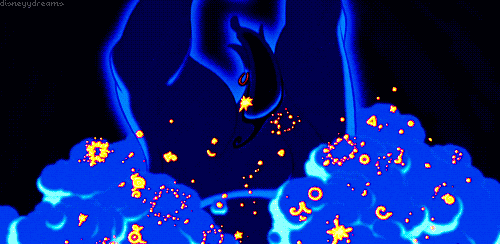 The remainder of the cast (including Jafar and Iago) have yet to be announced.
While Will definitely has some large shoes to fill, and is capable of doing so, let's be real, though: nobody's ever going to replace the mad genius that was Robin Williams as the Genie.