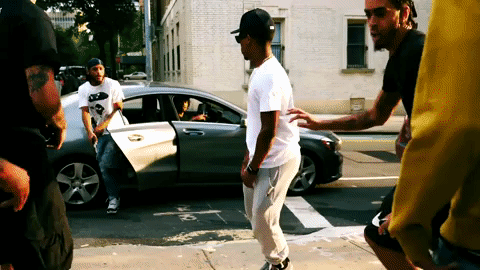 Yes, there's some word on Dave East's much anticipated major label debut Paranoia, but that news will come later in this piece. For the time being he revisits his Kairi Chanel ways with a visual treatment for "Slow Down."
Also guesting Jazzy Amra, the duo deliver a somber message to those involved in the fast life.
"Growing up fast it took jail to make me slow down how I was moving so I just want the youth to pay attention to the way they living 'cause it can all change so quick," Dave said to XXL about the song.
XXL is also reporting that Dave's Paranoia has a release date of August 18th. While it hasn't been confirmed officially by Dave or Mass Appeal, the project has been reported as completed by members of Dave's camp. So, only time will tell.