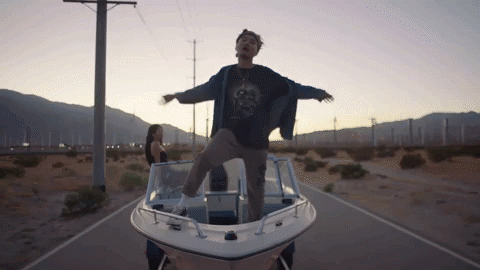 Tapping into his politically conscious side, Dumbfoundead will follow up his Foreigner EP with Rocket Man on December 8th. The title serves as a double entendre: it is both a jab at Agent Orange's nickname for North Korean leader Kim Jong Un, while speaking on complex immigrant experiences.
"At times like this, turning on the news feels like I'm watching cartoons. I wanted to take this unreal name, and actually turn 'Rocket Man' into a fictional character that's not necessarily Kim Jong Un," Dumbfoundead said. "This EP had me thinking about my dad and mom coming to this country as immigrants. This is not just about the "triumphant immigrant"…It's also us still struggling and letting loose by getting ratchet and ignorant at times. This is about everything going on right now and how we have to survive. We have to be confident and strong during these times, but we're made up of more than just our success stories."
The Los Angeles-reared artist has also released the first offering, "Every Last Drop." "My family came to America with nothing but now we own things and have created a lineage with successful offspring. This is a 'WE HAVE ARRIVED' immigrant turn-up anthem," says Dumbfoundead.
Watch below.