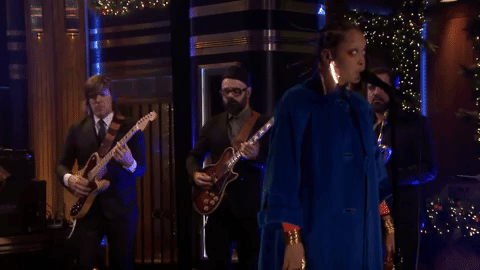 Earlier this year Erykah Badu celebrated the 20th anniversary of her seminal debut album, Baduizm. As the musical guest on last night's The Tonight Show Starring Jimmy Fallon (Dec. 20), she revisited her classic as a part of her performance.
Beginning with "On & On," Badu would blend the groove with a rendition of Fela Kuti's "Sorrow Tears And Blood." Erykah has curated the fourth of the Fela Kuti Box Set series, which contains music and rare photos from the Afrobeat legend, personal essays from Badu, and more. The box set is available now.
Cardi B was also a guest on the episode, as a first-time interviewee.. During her chat with Jimmy she spoke about her engagement to Offset, her GRAMMY nominations, and more.