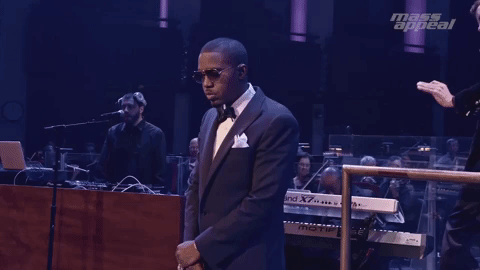 Those who are fans of Nas' forever-a-classic album Illmatic (which, likely, is everyone who visits this little corner on the Internets) will undoubtedly be excited for this.
The Queens legend teamed up with the National Symphony Orchestra at the Kennedy Center in Washington, D.C., for a symphonic rendition of his debut album. That show, Great Performances — Nas Live From the Kennedy Center: Classical Hip-Hop, will air in its entirety on PBS on February 2nd at 9PM EST.
Directed by Jason Goldwatch, Nas and the Orchestra recreated the classic tracks off Illmatic, from ""N.Y. State of Mind" to "It Ain't Hard To Tell." A preview of the show can be seen below.