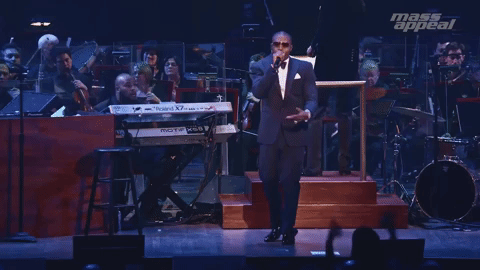 It goes without saying that — because it is one my favorite albums of all time — this writer is particularly excited for the upcoming episode of PBS' Live From The Kennedy Center, as it will feature Nas teaming with the National Symphony Orchestra at the Kennedy Center in Washington, D.C., for a symphonic rendition of his debut album Illmatic. Directed by Jason Goldwatch, the concert was recorded in 2014 but will finally see the light of day four years later.
Ted Robbins of NPR's "All Things Considered" spoke with the rapper about the performance, his genre-defining classic and much more in a recent sit-down. "The good, the bad… I wanted it all on that record. I didn't leave no stone unturned when it came to making a good album," Nas says. "I wanted… to give my very best, and I think people can appreciate that, or they can see it, sense it, smell it, taste it with that record. It was raw." Throughout the interview, there are previews of "One Love," "Life's A B*tch" and "It Ain't Hard To Tell" as well.
Great Performances — Nas Live From the Kennedy Center: Classical Hip-Hop, will air in its entirety on PBS on February 2nd at 9PM EST.