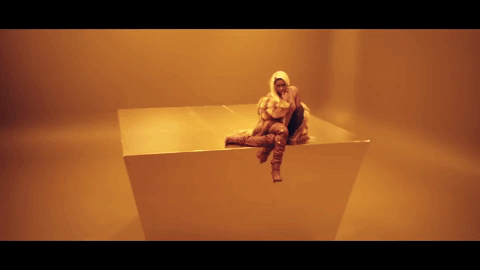 After a successful run with Fat Joe, Remy Ma signed a deal with Columbia Records, and is now working on her long-time-in-the-making sophomore album. Over ten years since the release of her debut album There's Something About Remy: Based on a True Story, the Bronx bomber plans to release 7 Winters, 6 Summers sometime in 2018.
After dropping the street single "Wake Me Up" with Lil Kim, Remy returns with a video for the second single "Melanin Magic (Pretty Brown)" with Chris Brown. Remy also shared an open letter with Essence about her self-directed video. "I wanted to make 'Melanin Magic' to remind you that you are Black art," she says. "I see you, and I see past the outside, your beautiful heart is worth love and appreciation.
"As a proud Black woman, I wanted to highlight Black women and celebrate our beauty and strength," Remy continues.
Sampling Mint Condition's classic single "Breakin' My Heart (Pretty Brown Eyes)," the video — with cameos from JuJu, Rapsody and others — can be seen below.