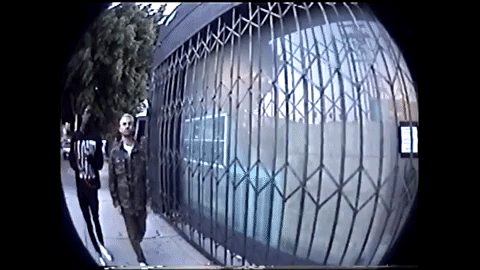 DJ A-Trak and Young Thug have had a working relationship for a few years now, recording a handful of previously vaulted songs that they plan on revealing in the near future. The first of these, "Ride For Me" along with Falcons and 24hrs, now has its own set of visuals.
Directed by Eli Morgan Gesner (SHUT, Zoo York, Phat Farm), the skateboarding legend blended his own vintage skate footage from the 1990s with clips of A-Trak, Thugger, Falcons and 24Hrs shot with an "old Hi-8 video camera." Eli spoke to NY Skateboarding on the video's creation:
At this time, I had a bunch of my old 90's skate footage loaded for the Harmony Korine episode of 'Epicly Laterd' Patrick O'Dell's show on Vice. So, once I had the song, I was sitting at my desk bumping it, and going through the old footage, and was like… this is fucking sick! But more importantly, I realized that I could just take an old Hi-8 video camera and go to Young Thug… he doesn't have to come to me! That's when I knew the logistics of this all could work. But even more important, for me, is the Harold Hunter Foundation. When I saw Harold dancing to the song, and it synched up, I was like – Young Thug, you are going to help us with the HHF – Boom!
Watch below.