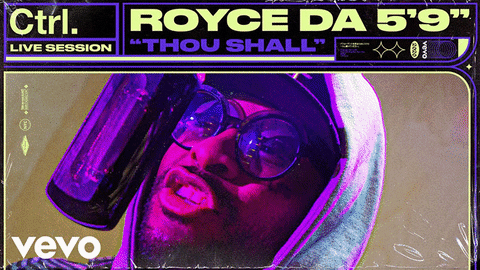 A bit of bad yet expected news.
Royce 5'9 has been forced to postpone his The Allegory tour due to health concerns over COVID-19.
"It has been four years since I've toured the US, and I miss the energy my fans give me while on stage," Royce said. "I was also looking forward to meeting those who have discovered my music via the release of The Allegory. The COVID-19 virus is seriously attacking our nation in the worse way; not only am I staying in as much as I can and following the guidelines our government and the CDC have given us, but I am asking all of you to be safe and do the same. Please know, we are in the process of rescheduling the tour and will have more info as soon as possible."
In the meantime, Nickle recently shared his recent VEVO's Ctrl. Live performances of "Overcomer" and "Thou Shall." Watch below.