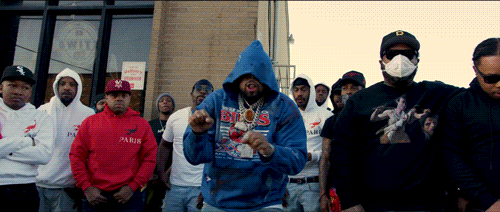 Yep, we're still blasting Westside Gunn's Pray For Paris, repeatedly and at consistently ignorant volumes.
Safely, and indoors, naturally.
The Griselda member's latest project landed at Number Four on Rolling Stone's Breakthrough 25 Chart, marking his very first charting album.
To celebrate, he released a dual video for one two of the many (many) highlights from the album: "Euro Step" and "No Vacancy."
"My album hasn't even been out two weeks, and I'm going to make another," he told Rolling Stone. "I don't stop."
Suffice to say, we're here for that too.