Last week, Russ announced he would be releasing a project called CHOMP in the near future. And while music from Russ isn't surprising, it was when you started to dig into the tracklist where things started to get interesting.
With just five tracks, the DIEMON has managed to put together an incredible guest list of Black Thought, DJ Premier, Alchemist, Busta Rhymes, Ab-Soul ("Who Wants What") 9th Wonder, Benny the Butcher, and KXNG Crooked.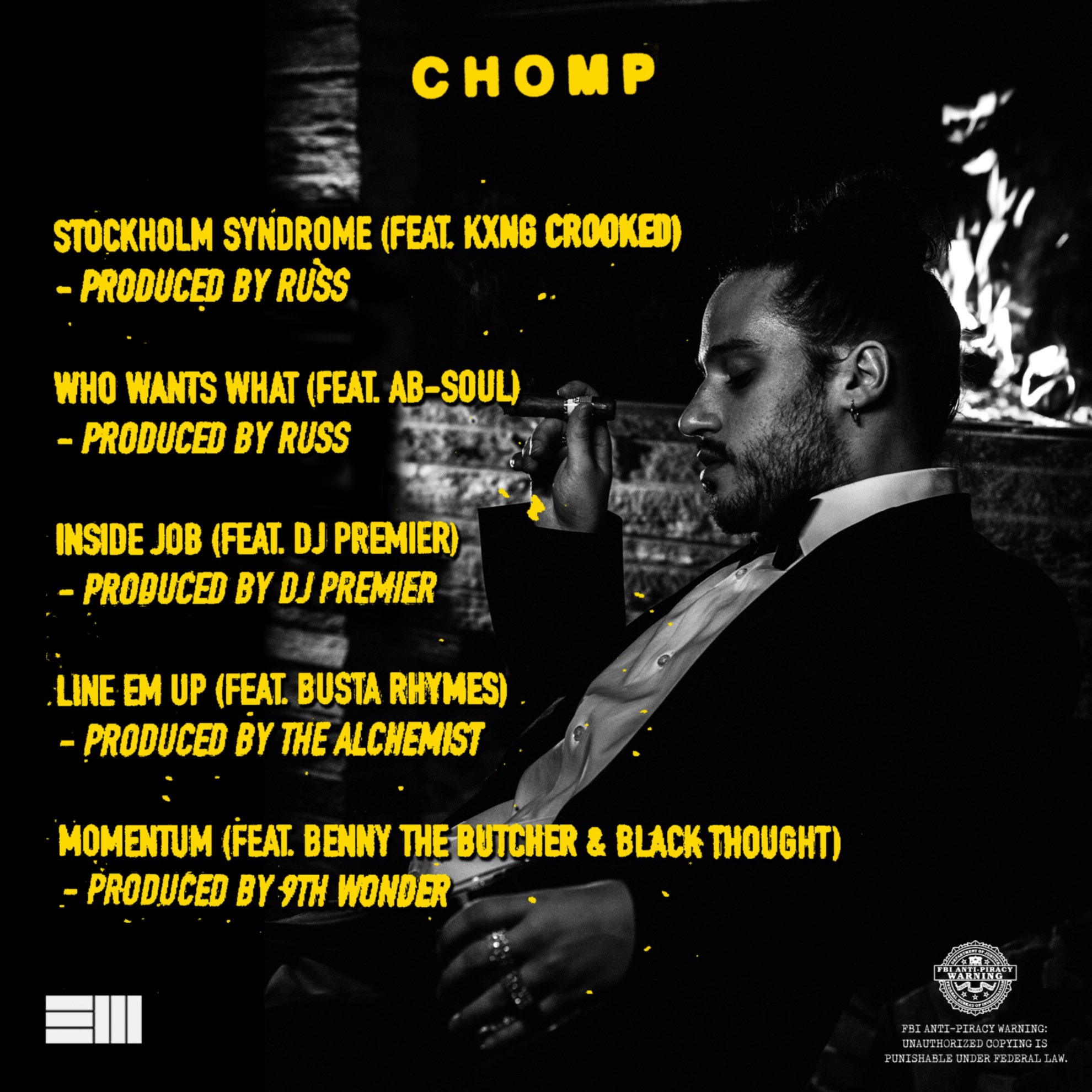 Now, after sharing a Rap City-inspired video (fully equipped with a verse from Big Tigger) for the cut with Soul, Russ has dropped the whole EP.
Check it out below and be sure to add CHOMP wherever you get music.