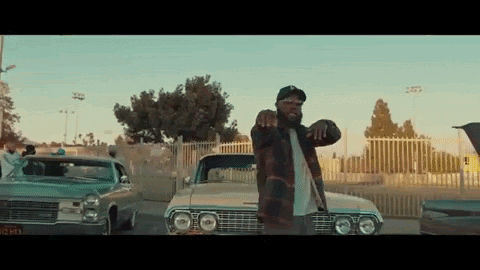 Spring is just around the corner, and while it's still incredibly dangerous to be social at this moment Inglewood-based musician Griff Tyler is aiming to have his music soundtrack the warmer season.
(Just stay indoors. Don't be like Texas. Or Mississippi. Or Georgia. Or Florida.)
Teaming with G Perico, Tyler drops a video for "Wassup" from his 2020 EP Play Your Cards Right. The Kack Visuals and CreatedByBlu-directed visual has Griff partying and rollerskating throughout his neighborhood, surrounded by an entourage of friends, beautiful women, and more. Watch below.