Earlier today, Chance the Rapper tweeted he wanted to drop a new video, but had pumped the breaks because it's "so different from my other videos."
Turns out it's different for multiple reasons. First, it's the first video he's done in awhile that didn't have SaveMoney director Austin Vesely behind the lens. And second, it's a live performance of "How Great" shot entirely on an iPhone.
The black-and white visual starts with his cousin Nicole front-and-center before panning over the choir who assisted in the first half of the song. Chance and Jay Electronica then follow performing their verses in the spacious room.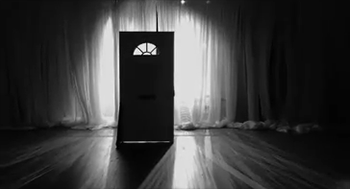 If you're watching on your phone, lock your screen so it doesn't flip when you turn it sideways. And if you're sitting by a computer or laptop, try and meet your screen half way and tilt your head a bit.
Watch the Coloring Book visual below.
#HowGreat Official Video featuring my cousin Nicole. Shot on iPhone. Lock yo screen pic.twitter.com/KqDy5hqv68

— Lil Chano From 79th (@chancetherapper) October 20, 2016
UPDATE: Grand opening, grand closing. As quick as the video went up, Chance decided to take it down. Dang… I mean, after watching, it's not that different. Hopefully, it was just a technical issue, and the video will be re-upped shortly. We're back!