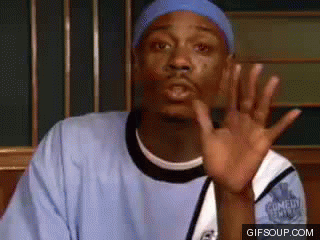 Of course this .gif would be featured, because why not.
Wyclef Jean was a special guest on Sway's Shade45 radio show, to promote his forthcoming EP, J'ouvert, which arrives on February 3rd. Throughout their time together, 'Clef spoke the forthcoming project and its single "The Ring," his thoughts of Young Thug's song named after him and more, but when Sway revealed that Lauryn Hill is going to be on the deluxe edition of J'ouvert (at about the 8:45 mark) he was genuinely verklempt about it.
Sway then put Wyclef on the spot for his 5 Fingers Of Death (at about the 26-minute mark). Bringing out his guitar, Clef nimbly freestyles while strumming along to instrumentals from The Notorious B.I.G, Outkast, Mobb Deep, the Cali Swag District and more.
Wyclef also revealed that he will release The Carnival Vol. III: Road to Clefication sometime in the summer.