Keeping it real, when I saw the first (and second trailer for Fist Fight I already knew that I wasn't planning on seeing this until it came on Netflix, HBO or via "special press advance release" courtesy of my homeboy.
However, after catching the third, and more vulgar, red band trailer for the film, I can say that I will probably still watch it by way of one of the three aforementioned options, but now I'd watch it sober!
Starring Ice Cube, Charlie Day, Tracy Morgan, and Jillian Bell, the premise is simple enough: Cube portrays a gruff teacher at a particularly rowdy high school, and on the last day of school — and due to building circumstances — Cube wants to throw hands at Green Man from It's Always Sunny in Philadelphia. Some humorous hijinks ensue, yada yada yada, and away we go.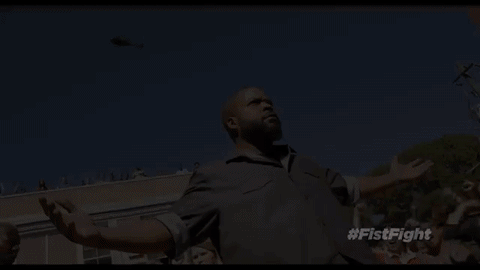 Fist Fight hits theaters on February 17th.