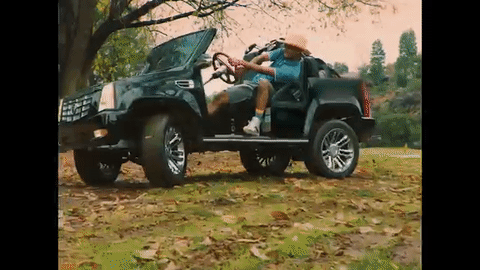 Now that their #MannequinChallenge takeover has subsided, Rae Sremmurd are back to their regularly scheduled shenanigans with a video for "Swang," taken from SremmLife 2.
The brothers Brown head to a golf course and throw all caution to the wind, driving in a cart that's been transformed into an Escalade, causing Caddyshack-style problems for some of the "more civilized" fellow golfers out there (much to the delight of some women club swingers) and turning the course into one giant playground.
Pretty sure The Masters will never be like this.