Save for a random smattering of events and their annual Yams Day concerts in January, the A$AP Mob as a whole haven't really toured together since… what, when "Peso" was taking off? In other words, it's been a few years since the collective of Rocky, Ferg, Twelvyy, Ant and Nast have all been on the road together.
That changes, however, as the Mob will embark on their Too Cozy Tour throughout the Fall. Beginning September 23rd, the 20-date tour will take them across North America until November 3rd. The crew will also be joined by the likes of Playboi Carti, Key! and the Cozy Boys.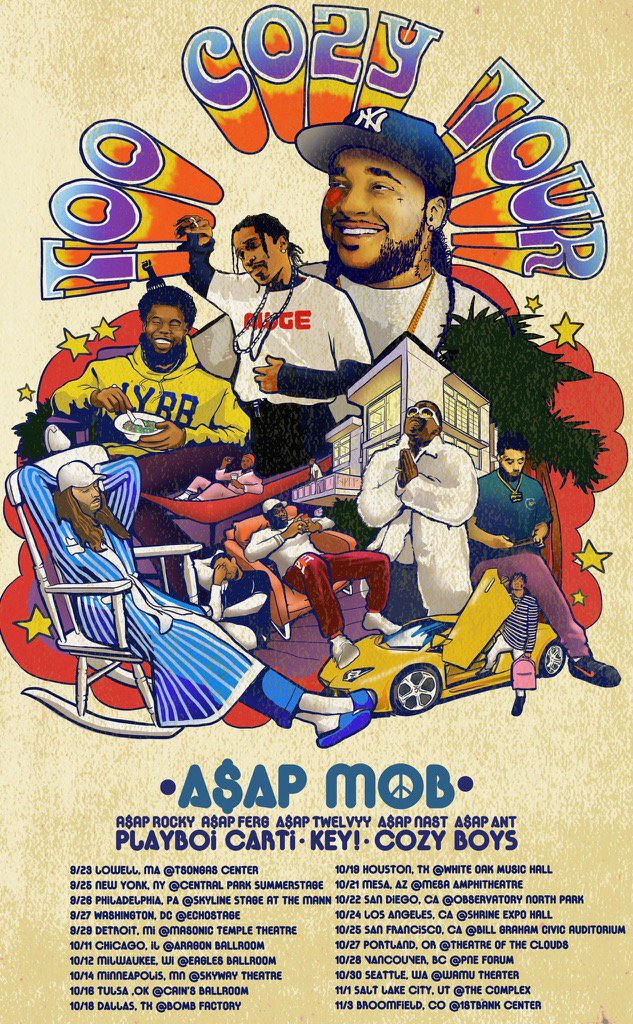 The tour comes after the arrival of A$AP Twelvyy's long-in-the-works debut album 12, which finally arrives August 4th.