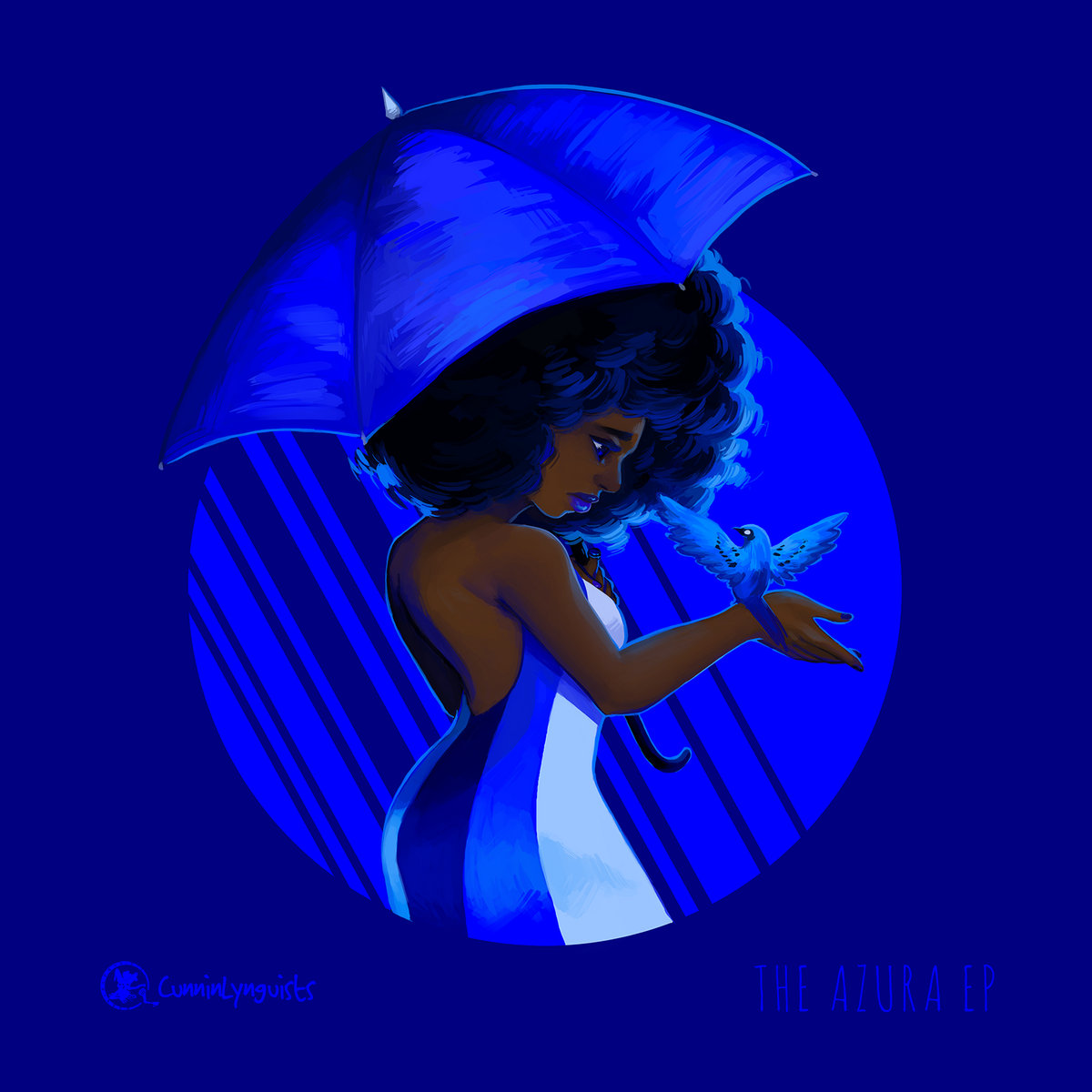 [Illustration by Geneva B]
CunninLynguists are back with their second EP of 2017.
After spending the last two years touring and releasing solo projects, the KY—ATL trio resurfaced in March with The Rose EP. Now, they're following up with The Azura EP, the second of three quickstrike releases due out this year.
Where The Rose was painted red with racism, police brutality and religion, The Azura takes on a blueish tint as Deacon and Natti continue their message with concise rhymes about faith, the fear or our future and the unfortunate fate of a young woman who's lost her way.
Like usual, Kno's production is masterful. And this time, he even jumps on the last track to provide a closing verse to "Any Way The Wind Blows," that parlays off Natti's initial verse and brings the EP to a harrowing finish.
With cuts by DJ FlipFlop, The Azura EP also includes a feature from Tr1zz, who will be joining CunninLynguists on their upcoming Hearing Colours Euro Tour, going down in October. The full list of dates is available below.
UPDATE: The EP is no longer available, but don't worry — each song and more will be included on CunninLynguists' new album, Rose Azura Njano, dropping October 6th.