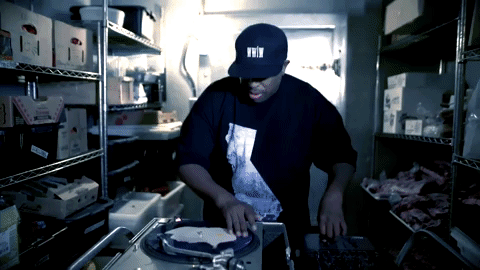 After a four-year break MC Eiht returned in 2017 with his thirteenth studio album, Which Way Iz West. While primarily produced by Brenk Sinatra, DJ Premier — who served as executive producer — contributed to three tracks, including the Lady of Rage-guested "Heart Cold."
The video is a standard affair, with the three doing their respective things in a giant freezer (and Rage chopping up blocks of ice). However, it would be remiss to ignore that the three artists have a combined 94 years of knowledge and experience in the rap world (Rage, 29 years; Eiht, 32 years; Premier, 33 years) yet are still as nimble as their younger contemporaries.
Directed by Jae Synth and POE, the video can be seen below.