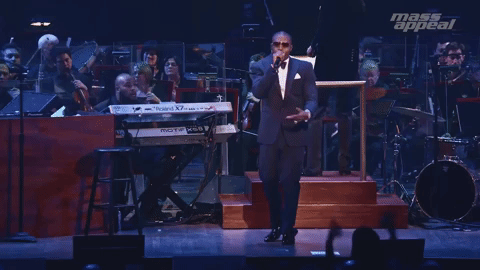 Those who are fans of Nas' forever-a-classic album Illmatic (which, likely, is everyone who visits this little corner on the Internets) will undoubtedly be excited to watch this.
The Queens legend teamed up with the National Symphony Orchestra at the Kennedy Center in Washington, D.C., for a symphonic rendition of his debut album. That show, Great Performances — Nas Live From the Kennedy Center: Classical Hip-Hop, aired in its entirety on PBS last night (Feb. 2nd). Directed by Jason Goldwatch, the concert was recorded in 2014 but finally saw the light of day four years later.
In between the performance, both Nas and members of the National Symphony Orchestra spoke on bringing the two worlds together for a unique experience. ""The good, the bad… I wanted it all on that record. I didn't leave no stone unturned when it came to making a good album," Nas said to NPR's "All Things Considered."
Watch the entire special below.