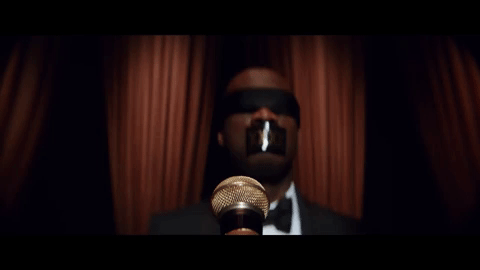 Blink, and you may have literally missed a Fugee star in a Super Bowl ad.
In between the chuckle-inducing Tide spots and Peter Dinklage and Morgan Freeman's rap battle, an advert for Blacture debuted. In it, a lone figure stood in an empty amphitheater, blind-folded and gagged, before removing them and walking away to the tagline "Be Celebrated. Not Tolerated."
That figure? None other than Pras.
As it turns out, Blacture is the artist and philanthropist's new venture, a website which he feels "will become the epicenter for Black culture."
"I recognized the need for a platform to truly showcase Black excellence," said Pras. "It's important to not just survive — this is the time for the culture to truly thrive. I'm so proud of Blacture and excited to see it grow and empower Black people."
The "Be Celebrated" spot was created by Pras, director Antoine Fuqua (Training Day, Southpaw), ad agency McKinney, and purpose-driven shop Leijas.
Watch Pras explain the idea and hopes for Blacture, below.