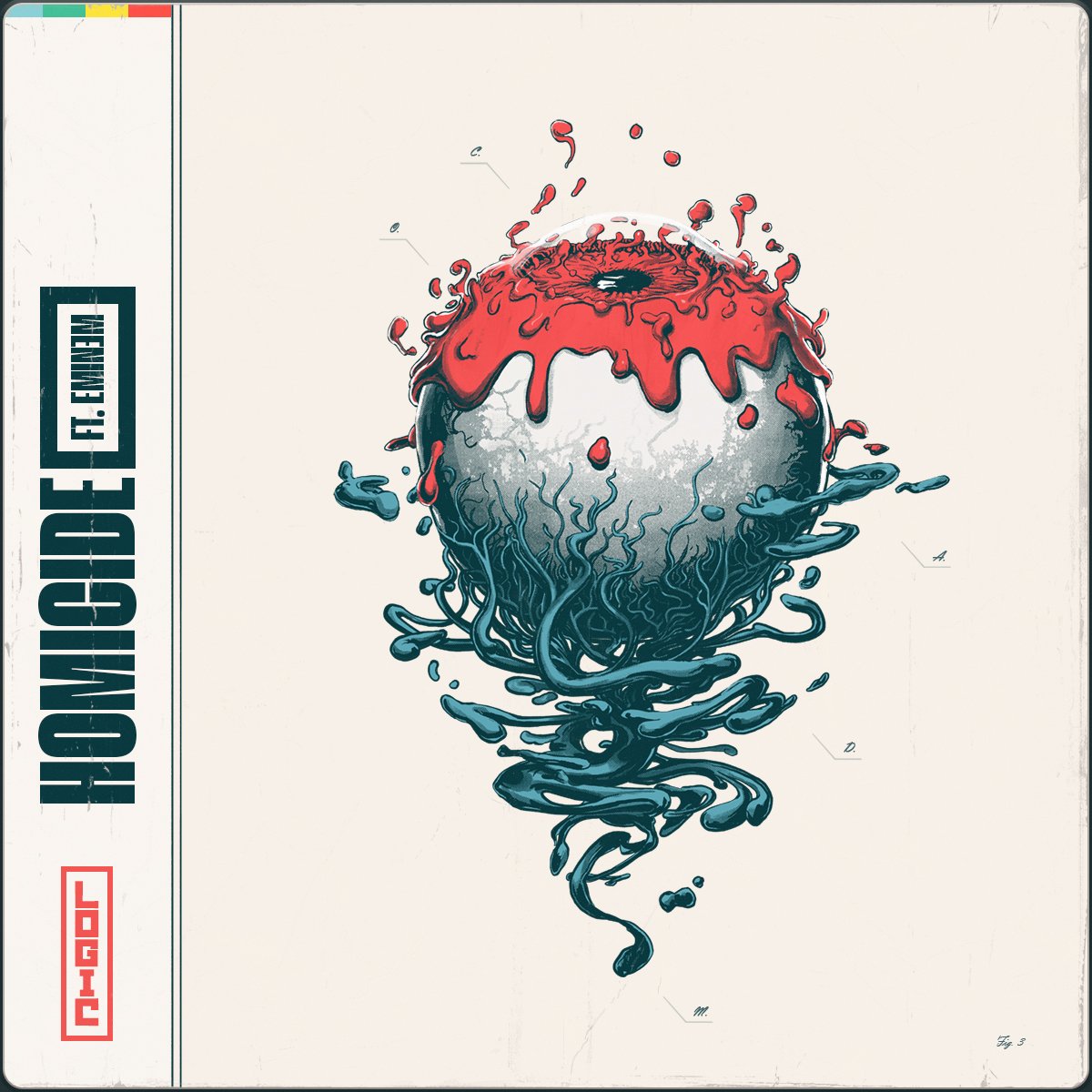 Although they both appeared on separate versions of Royce 5'9's "Cattepillar," Eminem and Logic have yet to work on a record together.
Until now, with the Detroit legend joining the Maryland MC on a new track called "Homicide" that will be featured on his upcoming album, Confessions of a Dangerous Mind.
The collaboration comes just months after Logic opened up a few shows for Em in Hawaii, sparking a relationship between the two wordy rappers.
"It was incredible really sitting and just hanging with a man I've studied my whole life," Logic said on Instagram."And I learned him and his homies are just like me and mine. All we talk about is rap haha it's the best! Thanks Em!"
Produced by 6ix, the energetic collaboration comes to an end with a cli of Chris D'Elia's hilarious "Rap God" parody that made its rounds online a little while back.
UPDATE (5/8): The release date has been revealed. Confessions of a Dangerous Mind drops Friday (5/10).