After kicking the year off with some Lyrics To Go, Kota the Friend is back at it with the release of his sophomore album, EVERYTHING
A follow-up to last year's stellar FOTO album, the Brooklyn rapper's second full-length will be a little more upbeat compared to the first go around. 
"I think the difference between this one and Foto is that this one is just a lot more up tempo. It has a lot more bops than Foto does," Kota told our man Aaron Williams over at uproox. "One thing I wanted to focus on with this one is, I wanted to make it just a really feel-good album. I didn't want one song to be a downer. I wanted every song be uplifting and just really get people hyped and get people in a good mood or feel a really good version of nostalgia."
Locked in at 12 tracks, including the "BQE" banger with Joey Bada$$ and Bas, the album also features contributions from Tobi Lou, Braxton Cook, KYLE, Kaiit, Hello O'shay, Alex Banin, and (his son) Lil Kota. There's also appearances from Academy Award-winning actress Lupita Nyong'o and rising star Lakeith Stanfield.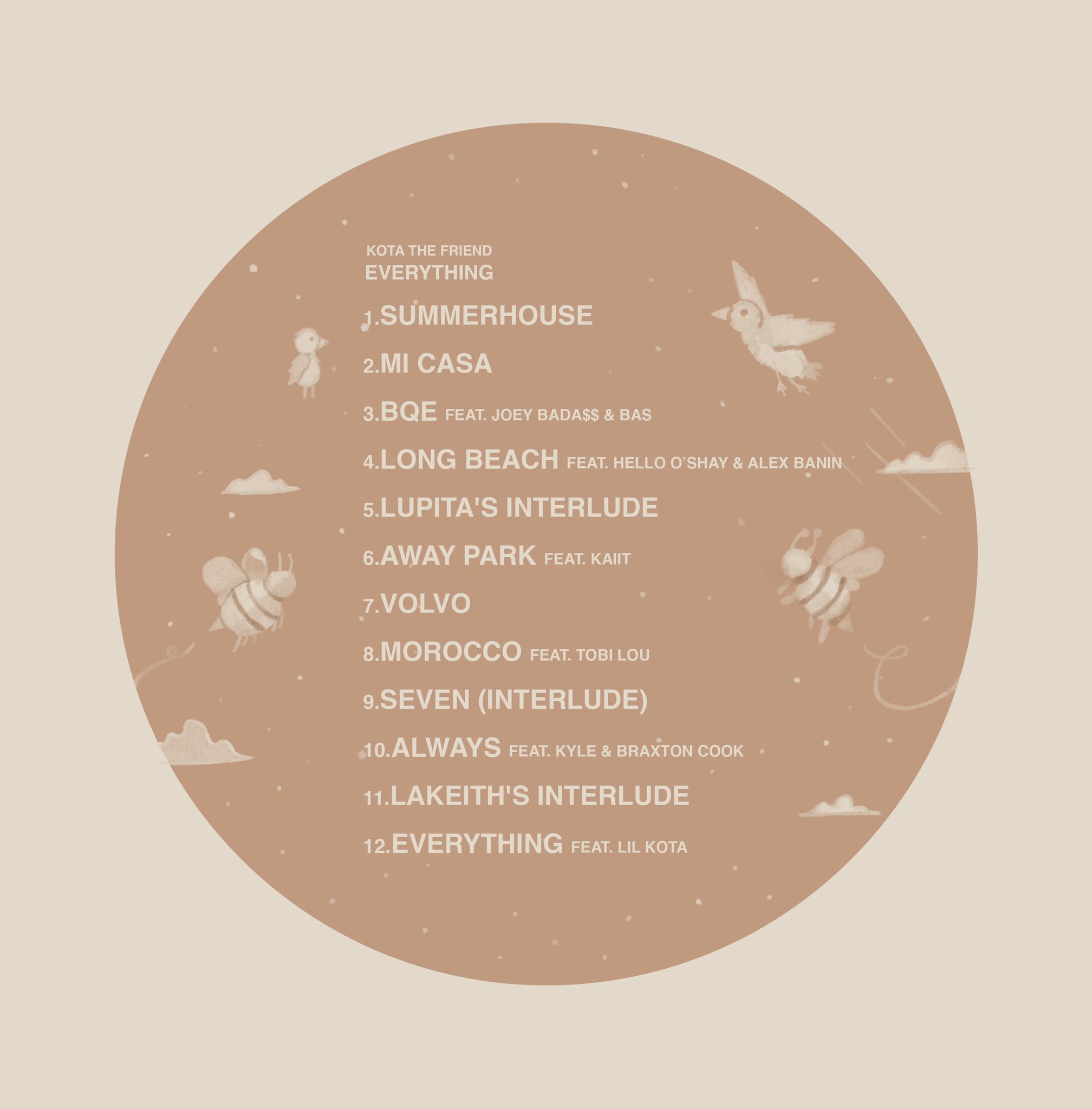 Press play on Kota the Friend's Everything below and be sure to add the album wherever you consume music.