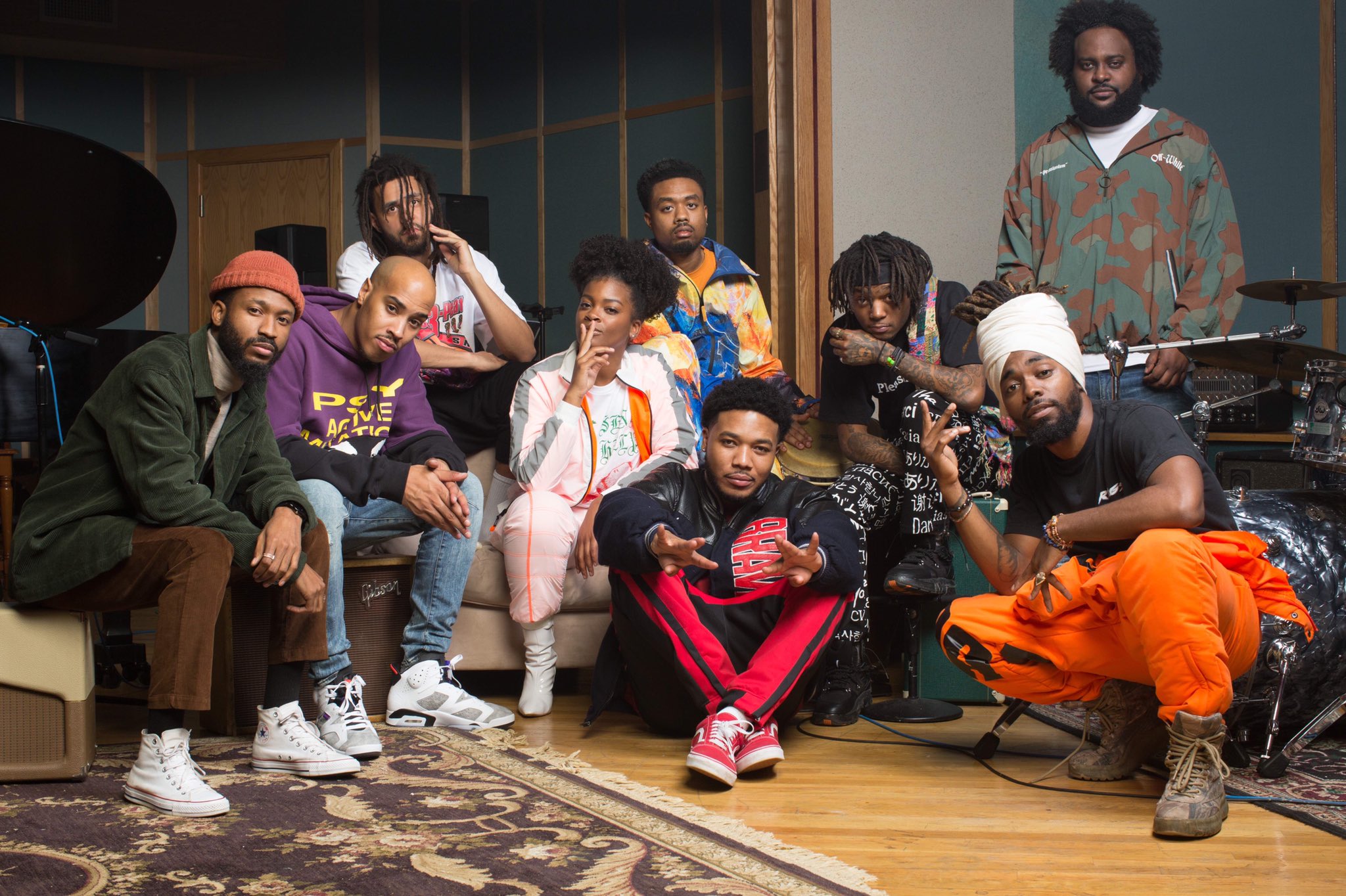 The manifestation of Revenge of the Dreamers 3 stands as a successful social and musical experiment. Placing a multitude of artists (rumored to be over 300) of various styles and talents in an Atlanta studio for ten days, the Dreamville collective managed to piece together a project that was more than worth the wait.
Engulfed in an extremely competitive atmosphere, the artists would bring out the best from each other and, consequently, themselves as well. Five singles, eighteen songs and thirty-four artists later the album was finally catapulted to our DSPs six months after its inception (and is now the No.1 album in the country).
ROTD3 beautifully displays an array of new talent that trumps XXL's recent efforts. If you continue to live life without Buddy involved, you'll regret it as his handful of appearances on the album are nothing short of praiseworthy. Young Nudy flexes muscle on "Down Bad" and "Sunset," while Maxo Kream leaves the booth in shambles with his verse on "Oh Wow… Swerve." Deante' Hitchcock leaves it all in the booth, impressively letting his past trauma serve as an inspiration to break through life's obstacles on "PTSD." Finally, DaBaby shined brightly while standing shoulder-to-shoulder with J. Cole and Lute on "Under the Sun" (with an uncredited hook from Kendrick Lamar, to boot). The three rappers flex their authority with impenitent attitudes, leaving listeners wondering if anyone in close proximity has just a bit of compassion.
"All that glitters isn't gold" is a phrase that rings true throughout the album. While the album and recording sessions stand as career-defining moments for many of these artists, more times than not, it was preceded by hardships and a far-from-glamourous lifestyle. Take "Sleep Deprived" for example, Mez, Omen and Lute each give an anecdote of how the low points in their lives caused them to lose sleep over their uncertain future. EarthGang, Smino, Saba and Cole all connect for undoubtedly the most personal track on the album, "Sacrifices." Transforming into uncles surrounded by their nephews and other family members, each flashing back to their youth, dwelling on their rise to success as well as the troubles and difficulties they faced. While each verse is heavy in weight, it's Cole's that is only bearable for one shoulder – his own. Showering his wife with immense praise, he is pushed to tears depicting the struggles they faced and her willingness to stay by his side.
What took place at that ATL studio was more than a creative "spark," it was more like an explosion. Creative epiphanies are captured in tracks like "Wells Fargo" where J.I.D, Guapdad 4000, EarthGang and Buddy turn into a rambunctious group of medieval bandits as they chant and cheer on their way to commit a bank robbery. This occurred again on "1993" as Cozz, Smino, EarthGang, J.I.D and J. Cole all get their verses rudely interrupted by Buddy as the group emulates a smoke session, turning puff-puff-pass into a cypher.
While it's still fresh to our ears, the entire experience that led to the fruition of Revenge of the Dreamers 3 will be a moment remembered for quite some time. The self-proclaimed "middle child" in hip hop, J. Cole extends his arms in both directions to help bring pieces of the album to life. As a result, collaborations like he and Nudy's "Sunset" and J.I.D and T.I.'s "Ladies, Ladies, Ladies" (a modern-day take of Jay-Z's "Girls, Girls, Girls") come to light, among other collabs that we have yet to hear.
Revenge of the Dreamers 3 flips a positive light on the phrase, "too many cooks in the kitchen." Four or more artists appear on nearly half the album's tracks, with "Costa Rica" having a whopping nine features, but a misstep in cohesion or poor chemistry are two elements you will struggle to locate on the album. With the Dreamville stable bringing their best talents to the table – Cole's wisdom wrapped in authority, J.I.D's slick talk, Bas' versatility, Ari's Shea butter goodness – other artists are forced to do the same. While it may not be the most critically acclaimed album in the last however many years, it may be considered one of the most important.
Oh, can we please get J.I.D's full verse on "Oh Wow…Swerve?!"